Travel in Style: Luxury Travel Bucketlist
December and January are the most popular times to book a vacation (or holiday if you're from the other side of the Atlantic). And that means we thought it a good time to write our luxury travel bucketlist – just in time for our readers to start planning their luxury trips for the year.
If you're looking to travel in style and live like a king or queen, then hopefully this luxury travel bucketlist will be useful. We've included a few destinations that are in every list on the internet, but we've also included some exclusive, less requested or talked about destinations that are a hotspot for the rich and famous. Some you'll of heard of, some you won't.
Enjoy the read, and be sure to let us know if any of these places are on your luxury travel bucketlist!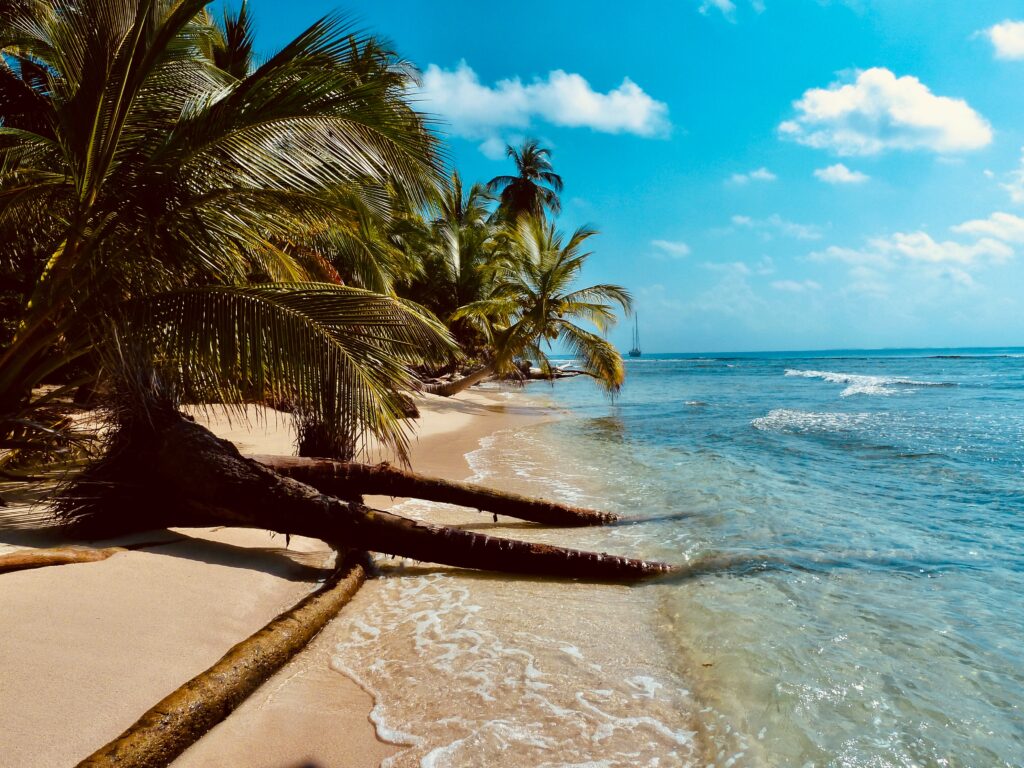 Top 7 Luxury Travel Bucketlist Destinations
Miavana, Madagascar
Miavana is a stunning luxury resort located on the island of Madagascar. The island is known for its unique and diverse wildlife, including lemurs, breathtaking marine life and coral reefs. Miavana takes advantage of the natural surroundings and offers an opportunity to experience the beauty of Madagascar in a 5-star luxury setting.
The villas are one of the standout features. They're designed to blend in with the natural surroundings all while providing the modern amenities and comforts of a luxury resort. Each one of the villas comes with its own private pool and sundeck, alongside panoramic views of the ocean that are unmatched anywhere. The resort also offers a range of activities for guests to enjoy, including snorkelling, scuba diving, and guided nature walks. Whether you're looking to relax and unwind or experience the adventure of a lifetime, Miavana is the perfect destination for a luxury trip.
Miavana is located on the island of Madagascar, which is off the eastern coast of Africa. To get there, you will first need to fly to Antananarivo (there is First Class available via Air France), the capital city of Madagascar. From there, you can take a short flight to Nosy Ankao, where the resort is located. When you speak to the resort, they'll instruct you and can also arrange transport from the airport. Alternatively, you can also reach the resort by boat from Nosy Be, (a popular tourist destination in Madagascar). You can charter Yachts from Nosy Be which may be a solid option for those looking to move around Madagascar.
Noonu Atoll, Maldives
Noonu Atoll's a beautiful destination located in the Maldives, an archipelago of 26 coral reefs in the Indian Ocean. Noonu Atoll is well known for its crystal clear waters, white sandy beaches, and rich marine life – you've seen the pictures before (must be the most instagrammable place on earth right?)
There's a thousand reasons to visit Noonu Atoll, but one of the biggest attractions is the chance to experience the beauty of the Maldives wrapped in luxury. It's not cheap and it's designed for those looking to splash the cash a little.
The reef is home to several luxury resorts, here's a few of our favourites:
… to name a few
These resorts offer luxury travellers the chance to relax and unwind in pure paradise(no seriously, just check out the pic below). Whether you're planning to spend your days lounging on the beach, snorkelling or scuba diving in the picturesque clear sea, or indulging in world-class dining and spa experiences, Noonu Atoll has something for everyone on your trip.
There's also the opportunity to experience the rich culture and history of the Maldives – something that often gets missed in people's Instagram pics! The atoll (reef) is home to a number of traditional Maldivian villages, where you can learn about the local way of life and see traditional crafts and handicrafts being made. There's a host of historic sites and museums, to sink your relaxed brain into!
Overall, Noonu Atoll is a must-visit destination for anyone looking to book a luxury trip in a stunning location – it's a once-in-a-lifetime experience. With its beautiful beaches, luxury resorts, and rich culture and history, Noonu Atoll is the perfect place to relax and unwind.
British Virgin Islands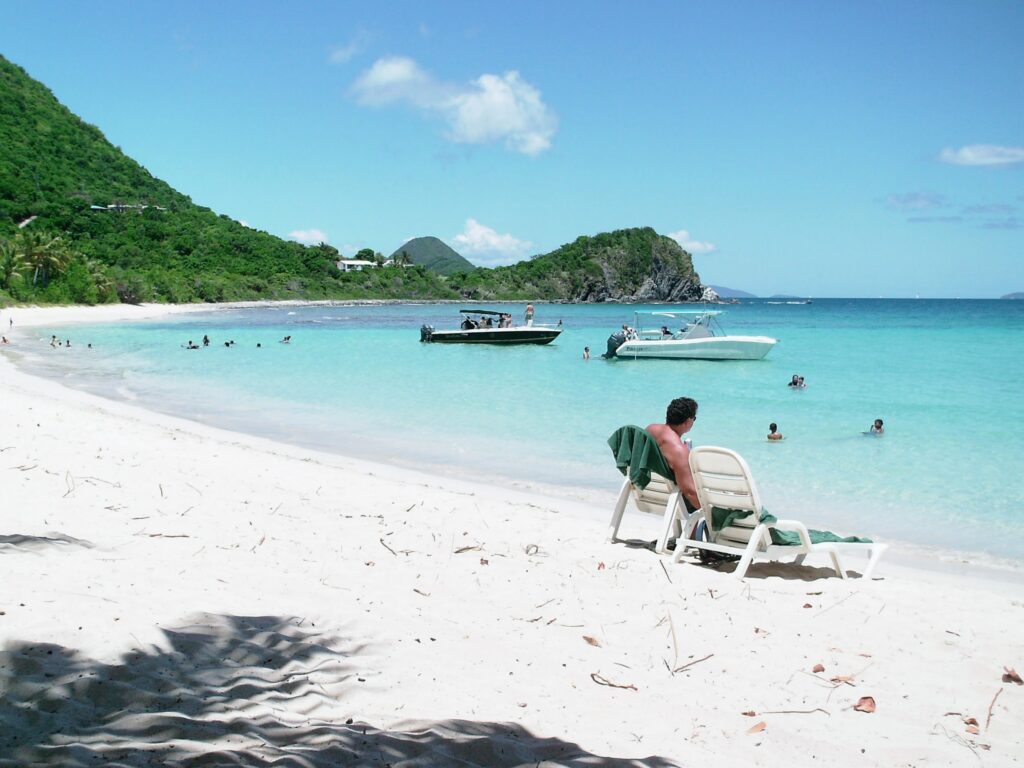 The British Virgin Islands are unique and different for a few reasons. First, the islands are located in the Caribbean Sea, making them a tropical paradise with beautiful beaches and crystal clear waters. This sets them apart from many other destinations that offer luxury vacations.
Sound similar to the Maldives right?
The British Virgin Islands and the Maldives are both popular destinations for luxury vacations(for good reason right?), but there are a few key differences…
One of the biggest distinctions is obviously location. The BV Islands are located in the Caribbean Sea, while the Maldives is situated in the Indian Ocean. This means that the climate and natural surroundings of the two destinations are quite different. The British Virgin Islands have a tropical climate while the Maldives have a more tropical monsoon climate.
The islands are home to some of the best beaches in the world, with white sandy shores and turquoise waters. This makes them a popular destination for beach lovers and water sports enthusiasts.
The British Virgin Islands are also famous for their luxury resorts and accommodations. The islands are home to a range of luxury resorts and hotels, offering guests the chance to experience the best of the Caribbean in style. These resorts offer world-class amenities, including fine dining, spa services, and a range of activities and excursions.
From a cultural standpoint, the islands have a long history dating back to the Taino people (indigenous people of the Caribbean), and have been influenced by the Spanish and British over time. This has created a unique culture that can be experienced through the islands' food, music, and art.
Some super luxury resorts include:
A must-add destination for your luxury travel bucketlist!
Paris, France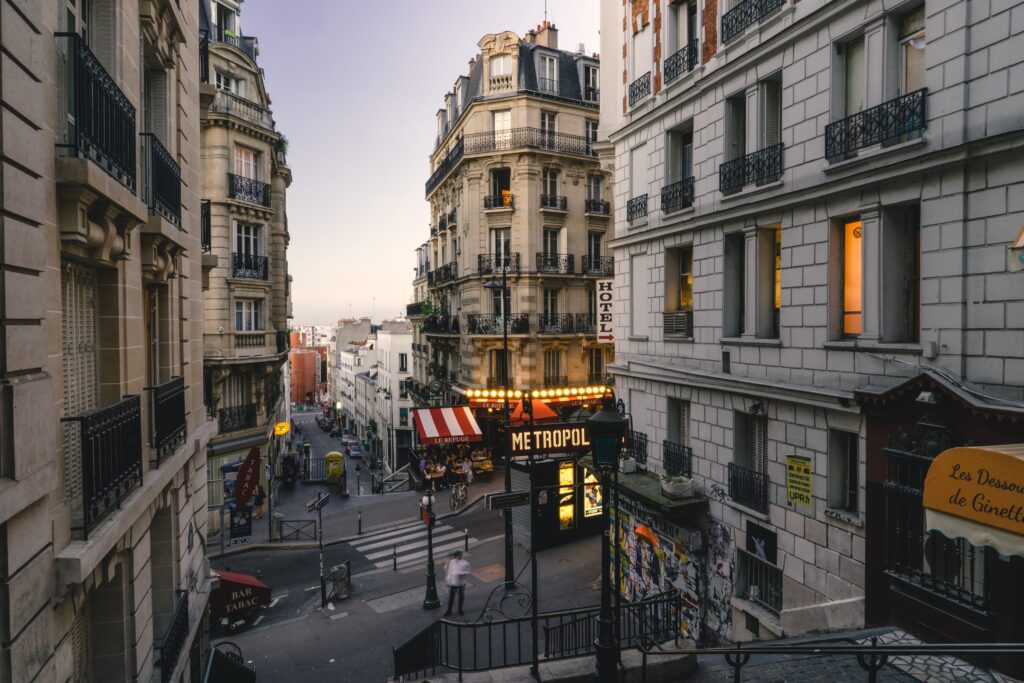 The French capital, Paris, is well known for its luxury culture, but luxury travel is high on the list for a number of reasons.
First and foremost, the city is famous for its world-class hotels, which offer some of the best, high-end accommodations and top-notch amenities in Europe. Paris is also home to some of the finest dining and shopping in the world, making it a popular destination for luxury travellers who appreciate the finer things in life (like the readers of Rich Lifestyle).
There are a million different luxury experiences in Paris, but here are a few we'd recommend adding to your itinerary when in the French capital – with some links to help you plan!
It's 100% a luxury bucketlist destination. Paris is one of the best luxury experience hubs, time and time again.
Abu Dhabi, UAE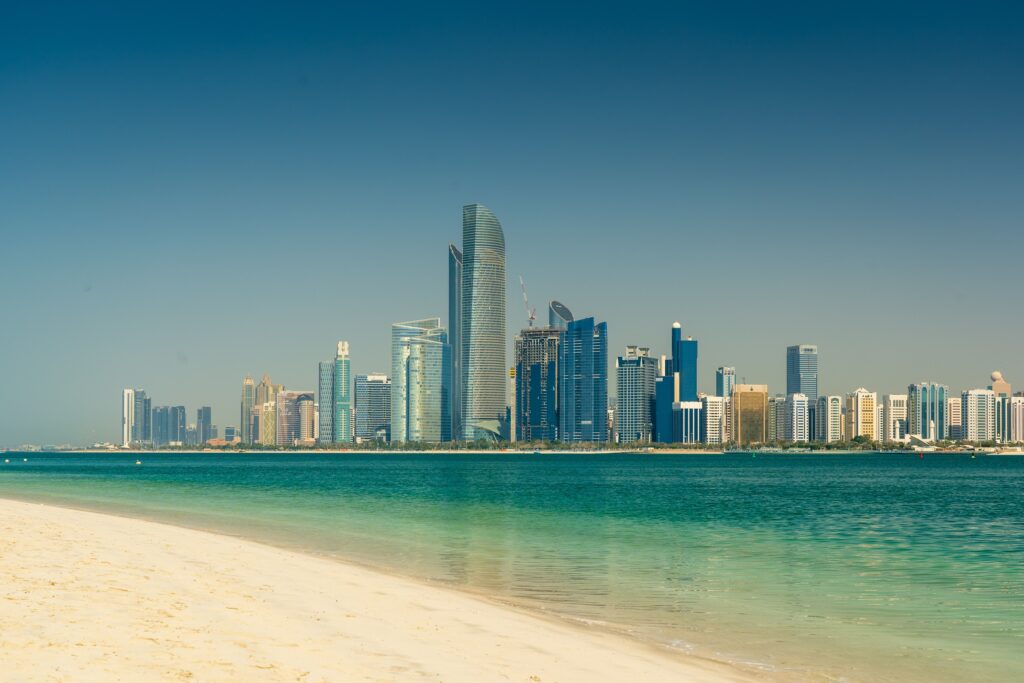 Abu Dhabi is an emerging luxury destination for many reasons. It's home to some hotels and resorts that are quickly becoming some of the most luxurious in the world. The city is known for its high-end shopping (Think the Yas or Dalma Mall is you're in town) and top dining experiences for luxury foodies! These things alone attract visitors who appreciate luxury.
Here are some of the most luxury hotels and resorts:
Cultural attractions, such as the Sheikh Zayed Grand Mosque and the Louvre Abu Dhabi (which is home to some pioneering works by Manet, Degas, Monet, Pissarro, Renoir, and Cézanne), which only add to its reputation as a destination for luxury travel.
Abu Dhabi's location in the United Arab Emirates also makes it a convenient gateway to other luxurious destinations in the region, luxury hotspots such as Dubai and Qatar.
Overall, Abu Dhabi offers a unique blend of luxury hotels, dining, and luxury attractions that make it a top destination for luxury travellers globally.
Seychelles, East Africa
Seychelles is one of the most sought-after travel destinations on the planet. Similarly to the Maldives, Seychelles is located in the Indian Ocean but is comprised of 115 islands, which gives it a distinctive and exotic feel – pure tranquillity.
It's home to some of the most stunning luxury hospitality in the world. We've listed our favs below:
Interestingly, the country is home to a number of unique plants and animals, such as the giant Aldabra tortoise and the Seychelles parakeet, which can only be found in Seychelles.
Seychelles has a rich cultural heritage and is known for its unique Creole cuisine, which makes it a fascinating destination to explore and discover. Overall, Seychelles is a truly unique and special place that offers something for everyone. Make plans to get to Seychelles as soon as possible – a must for next year!
Reykjavik, Iceland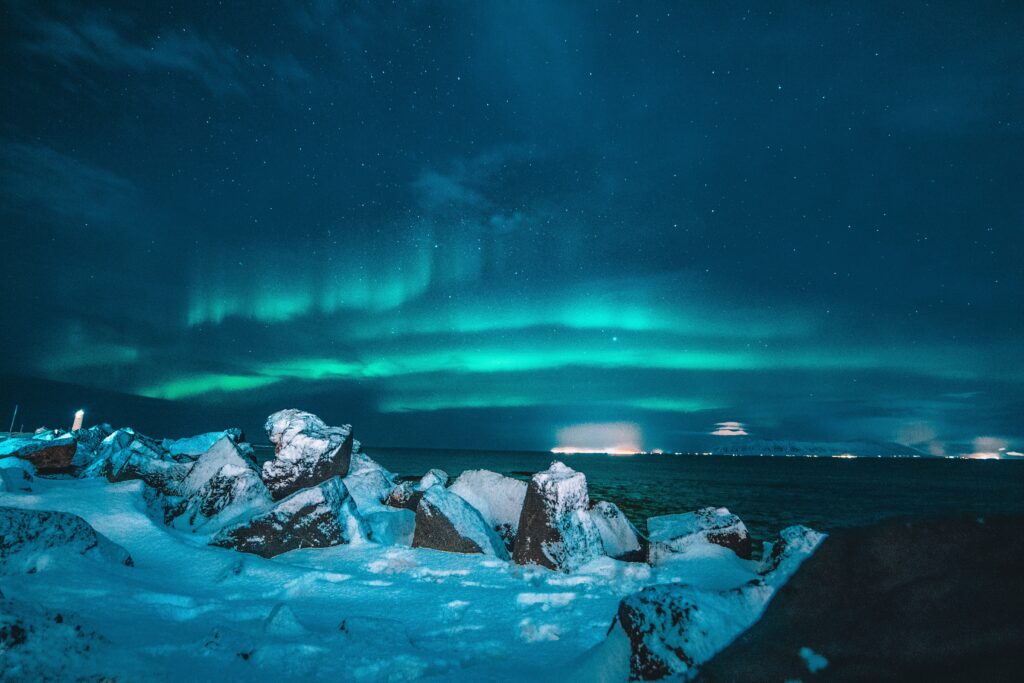 Now something a little… colder! If you're looking for a unique luxury destination, you can't go wrong with Reykjavik, Iceland. This beautiful city offers all the luxury experiences you could ask for. From world-class restaurants like DILL, ÓX, and Sümac to dine in and luxury hotels to relax in, there's a reason we have this destination on the list. Some of the best luxury hotels in Reykjavik are:
The city has a rich history and culture, with roots dating way back to the Viking Age. In fact, the city was founded by Ingólfur Arnarson, who was a Norse explorer who's considered to be the first settler of Iceland.
Today, the city is known for its vibrant arts and culture scene, with numerous museums (be sure to check out the Perlan or National Museum of Iceland), galleries, and performance spaces.
In addition to its museums and galleries, Reykjavik is also known for its lively music and nightlife scene so there's a number of exclusive bars and clubs to enjoy (Check out Pablo's). Whether you're interested in Northern Lights (who isn't?), trekking in nature, horse riding, exploring the city's vibey culture, or just looking to have a good time, Reykjavik has something to offer for everyone.
Treat yourself to the ultimate luxury trip – add Reykjavik to your luxury travel bucketlist now!
Islas Secas, Panama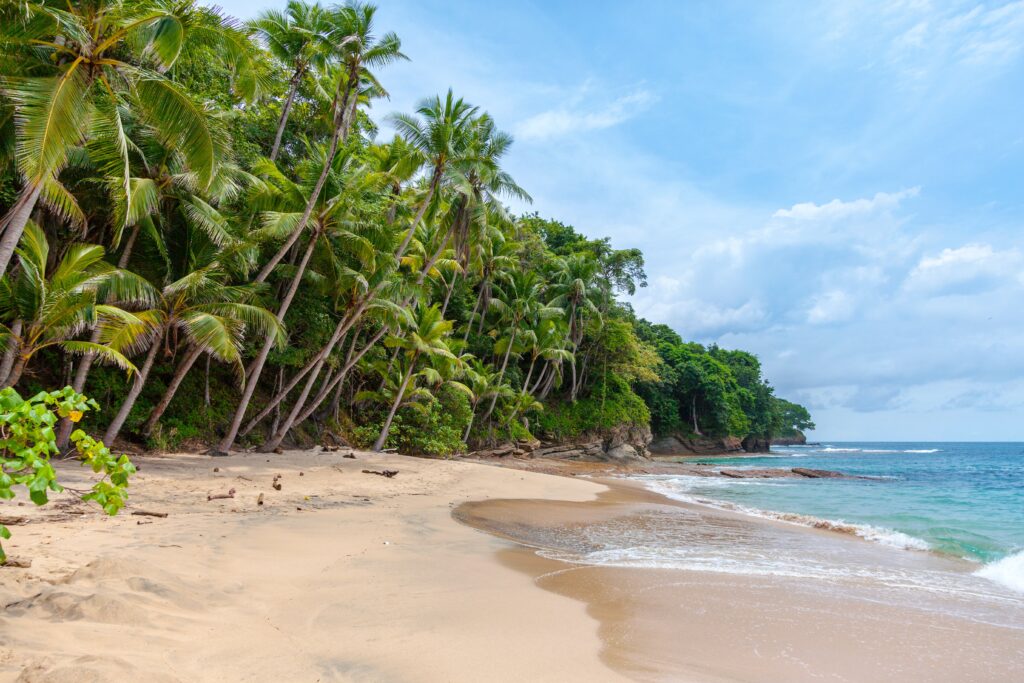 Islas Secas is next on our list and is formed of a group of small islands located off the Pacific coast of Panama, in the Gulf of Chiriquí. It consists of 14 small islands, each with its own unique ecosystem and true paradisical beauty.
Islas Secas is a popular hotspot destination for water activities such as snorkelling, diving, and other water sports due to its pure and clear waters, and diverse marine life – often you'll find a mixture of plant and animal species, including sea turtles, pelicans, and many types of tropical fish. The resort actually offers trips to Coiba National Park which is a stunning UNESCO World Heritage Site, about an hour's boat ride from the resort. According to rankings, this National Park is actually one of Panama and Central America's finest natural wonders and is also home to the second-largest coral reef in the Eastern Pacific.
In recent years, Islas Secas has become a popular eco-tourism destination, with a focus on sustainable tourism practices and conservation efforts which is big on everyone's lips right now.
Visitors to the islands can stay in luxury villas or eco-lodges on the island, the island resort offers a wide range of accommodation sizes and types, and you can also book the full report for yourself and your group. Some of the villas are below:
Malilangwe, Zimbabwe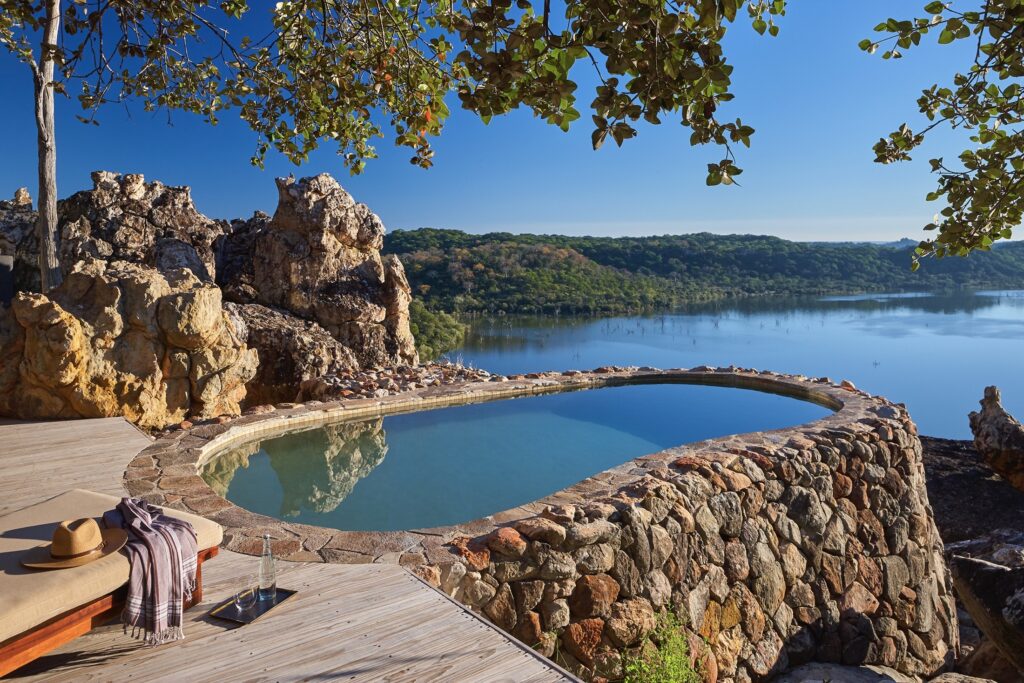 Last but not least, Malilangwe Wildlife Reserve in Zimbabwe is a must-visit for luxury safari enthusiasts. This massive reserve is home to an incredible variety of animals, from elephants and lions to antelopes and zebras.
One for those who love luxury and wildlife! Malilangwe Wildlife Reserve is a private reserve located in Zimbabwe. It is well known for its luxury lodges and unique adventure wildlife experiences. You can fully immerse yourselves in the beauty and wildlife of Zimbabwe while enjoying those luxury, high-end amenities and personalized services, including Chefs and personal assistants.
Home to big game such as elephants, rhinoceros, buffalos, and lions, it is also a chance to spot many species of birds. As a guest, you can enjoy guided game drives and walking safaris, as well as other activities such as fishing, horseback riding, and birdwatching.
Overall, Malilangwe Wildlife Reserve is a luxury destination that offers unique and unforgettable luxury accommodation combined with a breathtaking, immersive safari experience, with a focus on conservation and sustainability.
They have an option of two accommodation types:
Quick Tips for Traveling in Luxury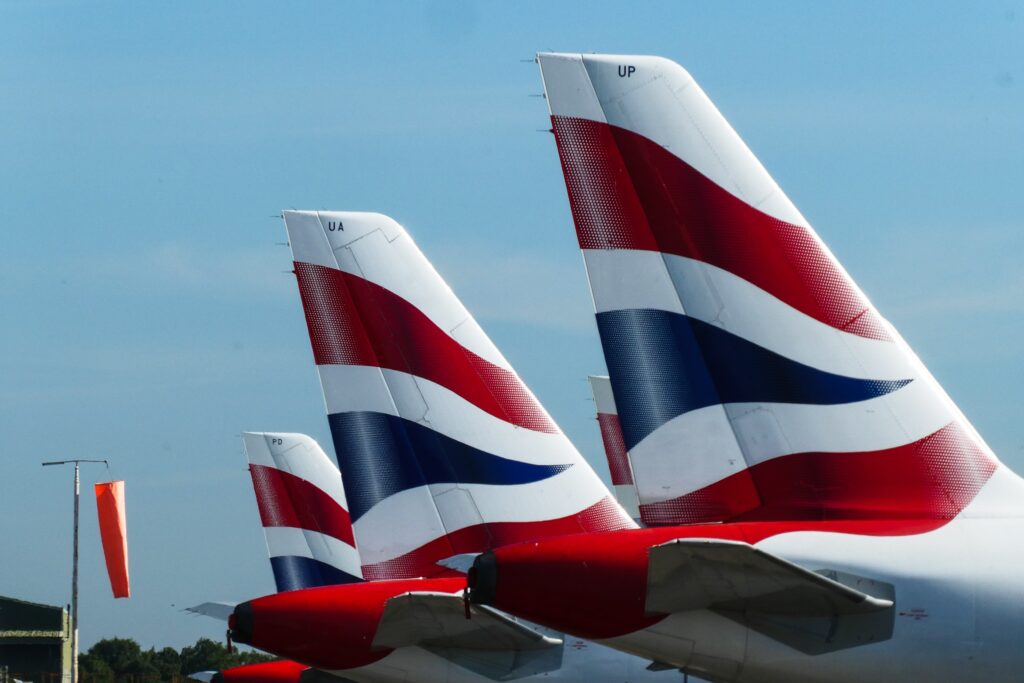 When it comes to your luxury travel bucketlist, you want to make sure you're doing everything right. That's why we've put together this list of tips to help make your trip as perfect as possible.
First, it may be worth booking your trip on a credit card and ensuring you're using the right credit card to book your trip. Many cards offer travel rewards, so be sure to find one that gives you the most benefits like access to the best airport lounges in the world.
There are several benefits to booking a luxury holiday on a credit card:
Rewards and benefits: As mentioned, many credit cards offer a ton of rewards and benefits for using them to book travel. Frequent flyer miles, hotel loyalty points, travel insurance, and more. These bonuses can help offset the cost of your luxury holiday and make it more enjoyable!
Flexibility: Paying for a luxury holiday can quickly start racking up! Purchasing on a credit card it gives you more flexibility in terms of payment (not teaching you to suck eggs here!). You can pay off the balance over time, rather than having to come up with a large lump sum all at once.
Purchase protection: As you'll know, credit cards often offer purchase protection, which means that if something goes wrong with your holiday (e.g., the tour operator goes bankrupt or a major pandemic happens 🙄), you may be able to get your money back.
To find the right credit card for your purchase, consider the following:
Rewards: Look for a credit card that offers rewards or benefits that are valuable to you, such as frequent flyer miles or hotel loyalty points.
Interest rates: Make sure to compare interest rates from different credit cards to ensure you're getting the best deal.
Fees: Some credit cards charge annual fees or other fees for using them, so make sure to compare the fees associated with different cards.
Credit limit: Consider the credit limit on the card you're considering. You'll need a high enough limit to cover the cost of your luxury holiday.
Customer service or concierge service: It's super important to choose a credit card with good customer service, in case you have any issues or questions while you're travelling. Concierge services can make your life a whole lot easier when in a new country.
You can check out this super detailed post on travel credit cards here for the UK and here for the USA and the rest of the world (we have no affiliation).
And finally, don't forget to choose the right airline for your journey. Some airlines are better than others when it comes to long-distance flights, so be sure to do your research to bag yourself the comfiest flight, with the best entertainment, food and most importantly staff to cater to your needs.
By following these tips, you'll be able to travel in style and comfort all throughout 2023!
Would you add these to your luxury travel bucketlist?
If you're looking to indulge in luxury travel next year, make sure to add at least one of these destinations to your luxury travel bucketlist! Whether you're looking for an exotic getaway or a trip to a more familiar destination, these locations are sure to deliver an unforgettable experience. Let us know what you think in the comments and share with your fellow Lux travellers!