The Ultimate Luxury Pool Inspiration
Luxury Pools. A staple of luxury living and usually the centrepiece of your outdoor space. I love pools, ever since a kid, going to the local pool or the hotel pool on vacation was always the highlight of the year. I'm a bit of a water baby! That was the motivation for this piece. I wanted to explore the most incredible pools in the greatest properties and hotels on earth and collate them all in one place. I've made a start with the first 10!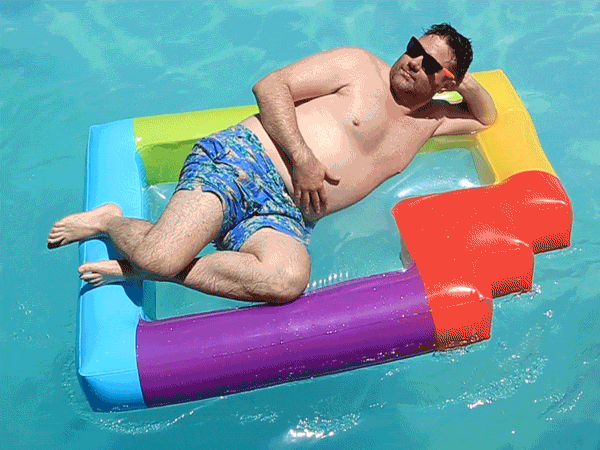 Luxury Pool Inspiration
Whether you are looking for inspiration for your own home or looking for some of that rich life motivation, then look no further, here you will find the best pools on the planet. I've collated these pools from residential and commercial (hotels etc..) around the globe, covering North America, Europe, Asia, and the Middle East.
Listen, having any pool on your property constitutes a privilege and is luxurious to someone, but these pools, are the best of the best, in my opinion. I've taken the following into consideration when researching:
Pool location
Pool design
The views from the pool
Add on features
Pool Uniqueness
Let me know what you think of these luxury pools and whether you agree with my top 5 below. I've tried to make this list as diverse as possible and hopefully, you can find the inspiration you need here!
Top 10 Luxury Pools
Pool One | 27 Località Pevero Golf Porto Cervo, Sassari, Italy
This pool is located in a luxury residence in Sassari, Italy. It's a two-story infinity pool, with effortless entry and views to die for overlooking the Tyrrhenian sea. This pool looks fantastic at night too with elegant lighting across both tiers. A multi-story swimming pool is pretty unique!
27 Località Pevero Golf Porto Cervo 2
27 Località Pevero Golf Porto Cervo
Pool Two | Keemala Resport, Phuket, Thailan
The Keemala Resort is a luxury Thai resort nestled into the foresty hills of Phuket. This pool is engulfed in nature with fantastic jungle views, suspended in mid-air, super unique and one to try!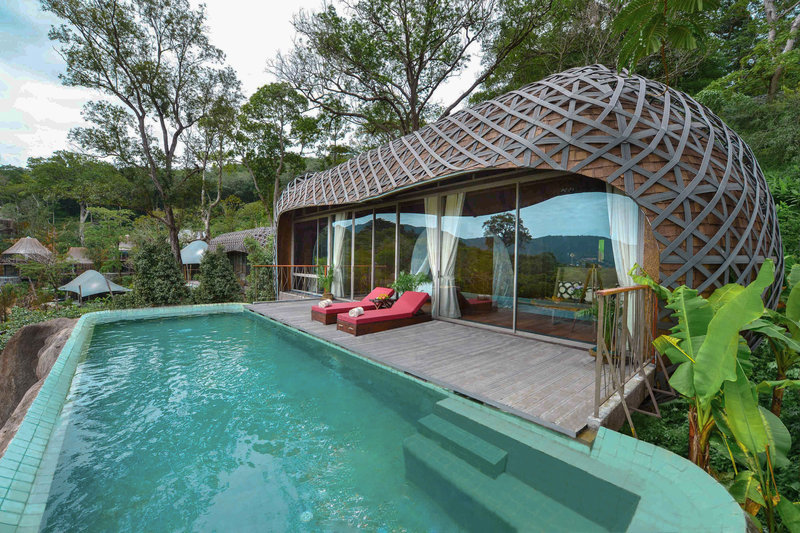 Pool Three | 103 Andros Road Key Largo, Florida
This pool is part of a luxury $18 million dollar estate in the Florida Keys. Looking out into the ocean, this infinity pool has a unique shape with the infinity design blending perfectly into the sea. This pool also comes with a hot tub and a cool, stylish, and modern glass front panel, to give you a glimpse into the pool and the two fire pits provide a stunning effect.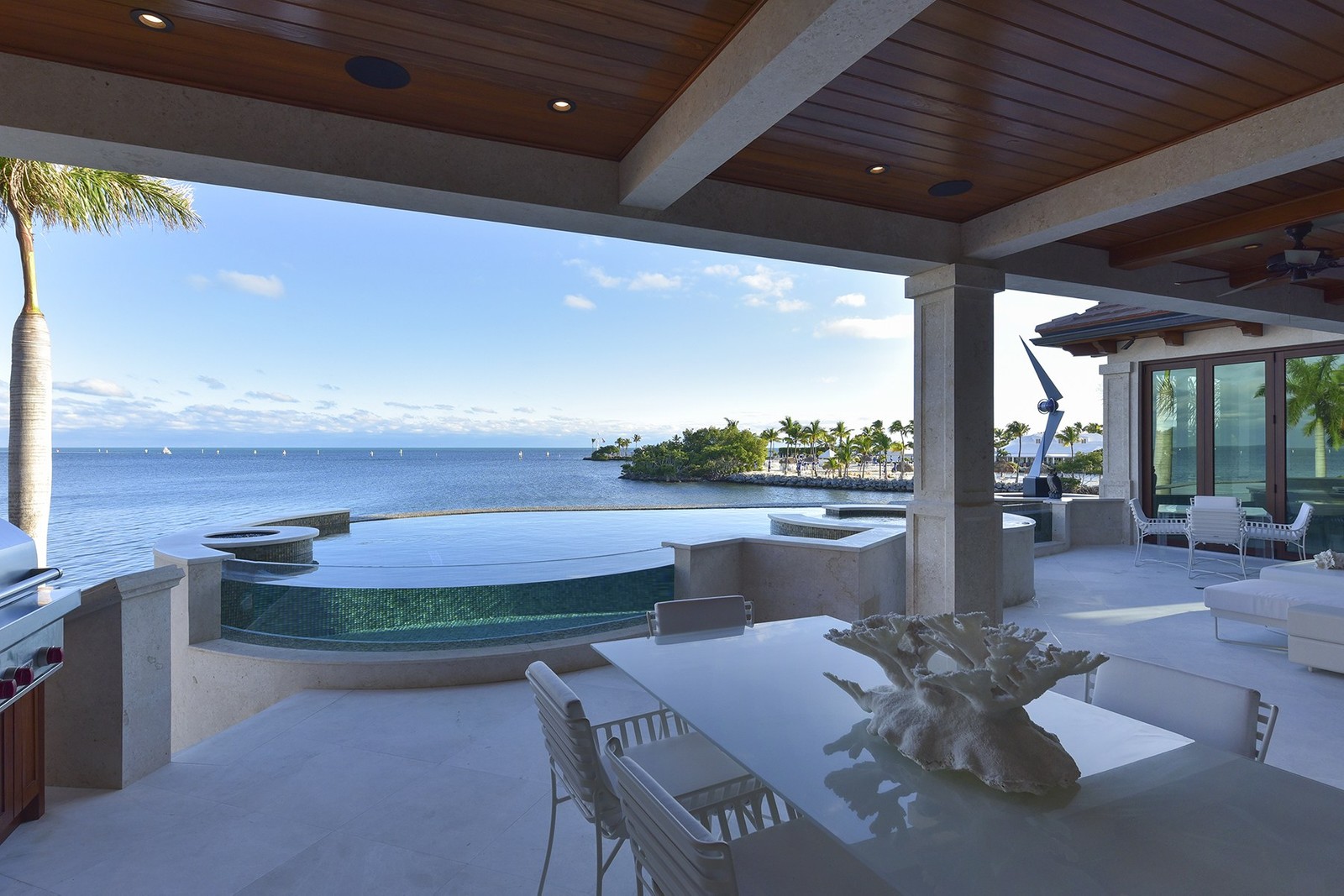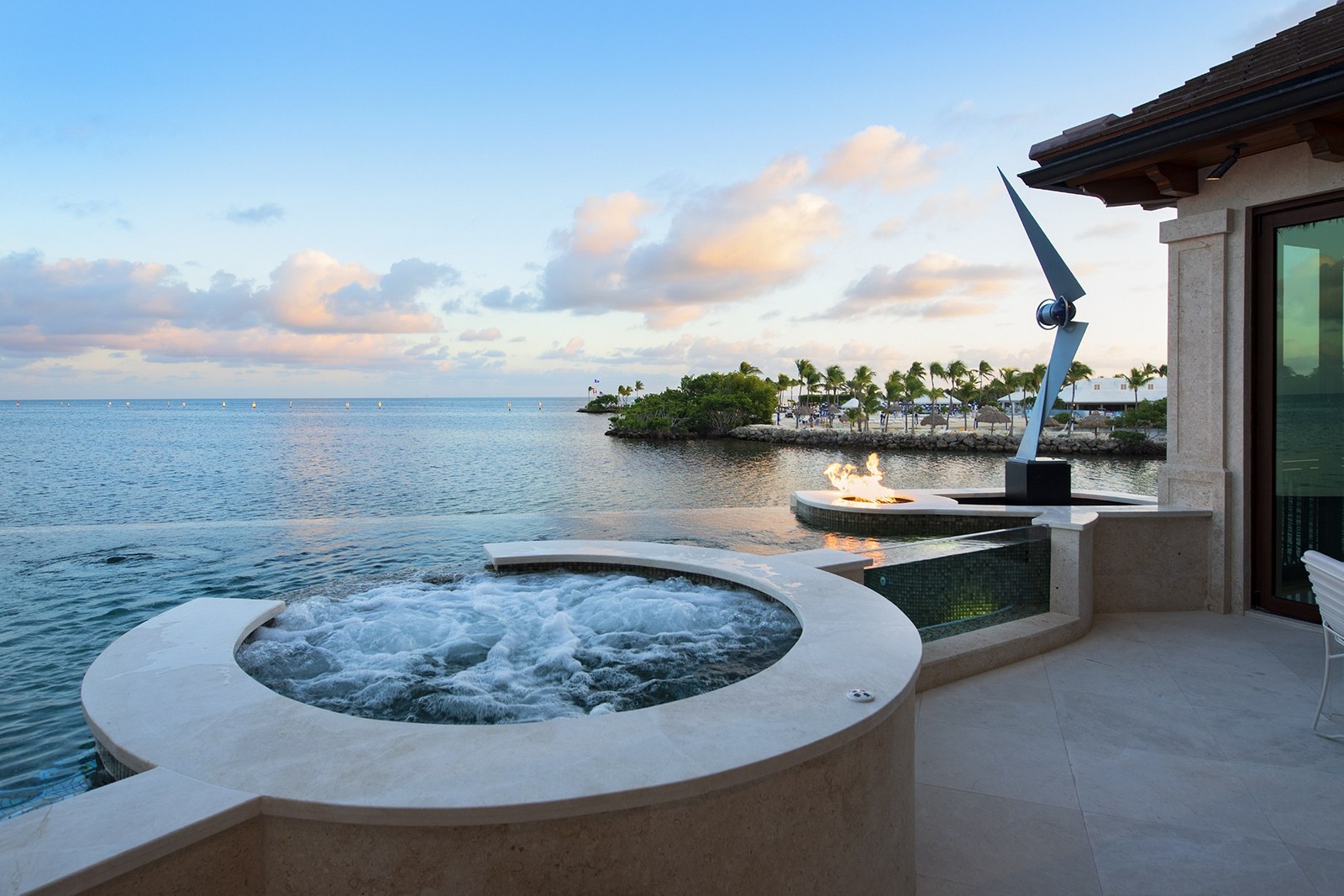 Pool Four | El Madronal, Marbella, Spain
This wonderfully presented 6-bed mansion is part of the El Madroñal gated community, in Marbella. This stunning pool is accessible straight out of the back door and presents stunning views across the Spanish terrain to the sea. Accompanied by a bespoke fire pit seating area, this is one of the best pools on the Spanish coast.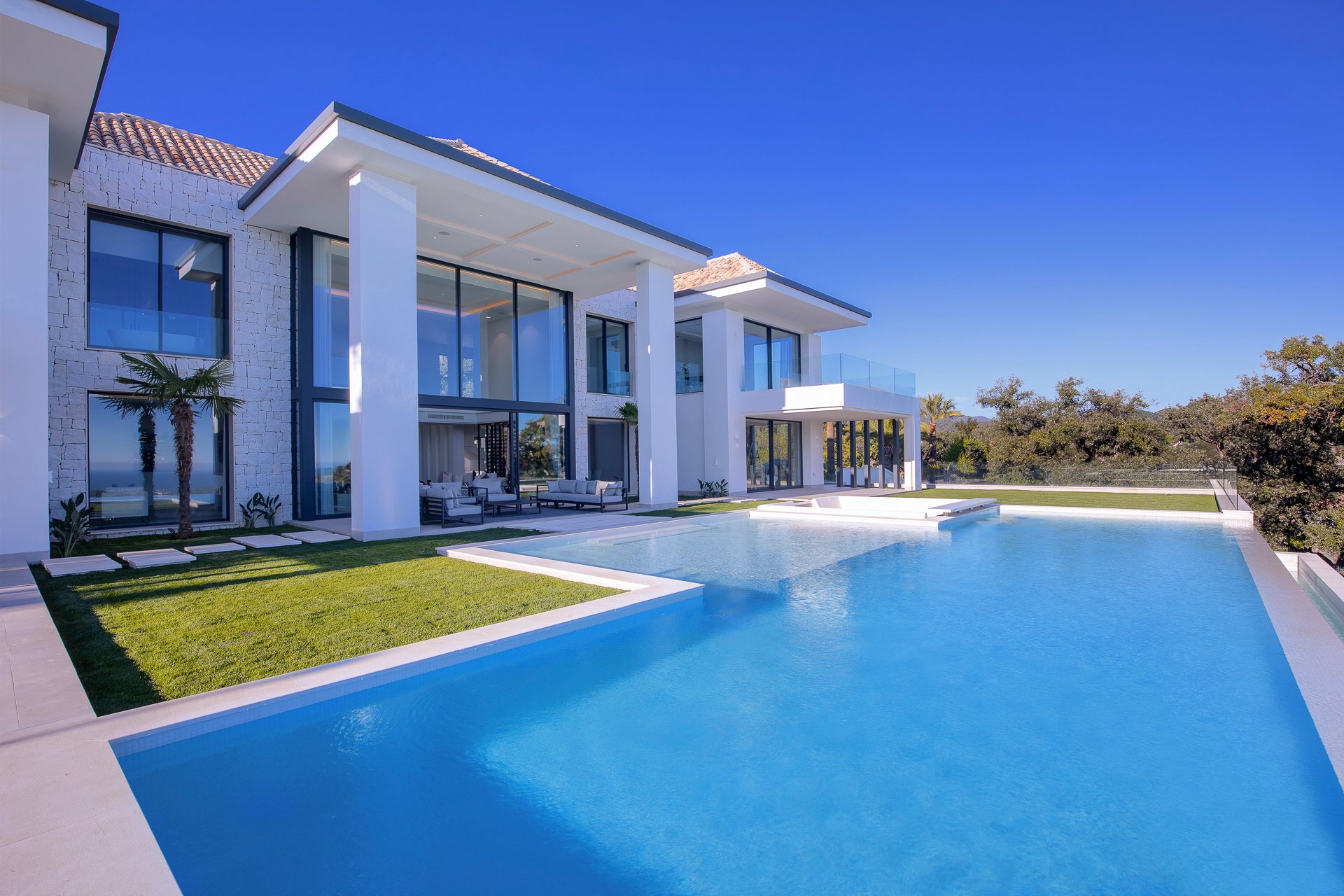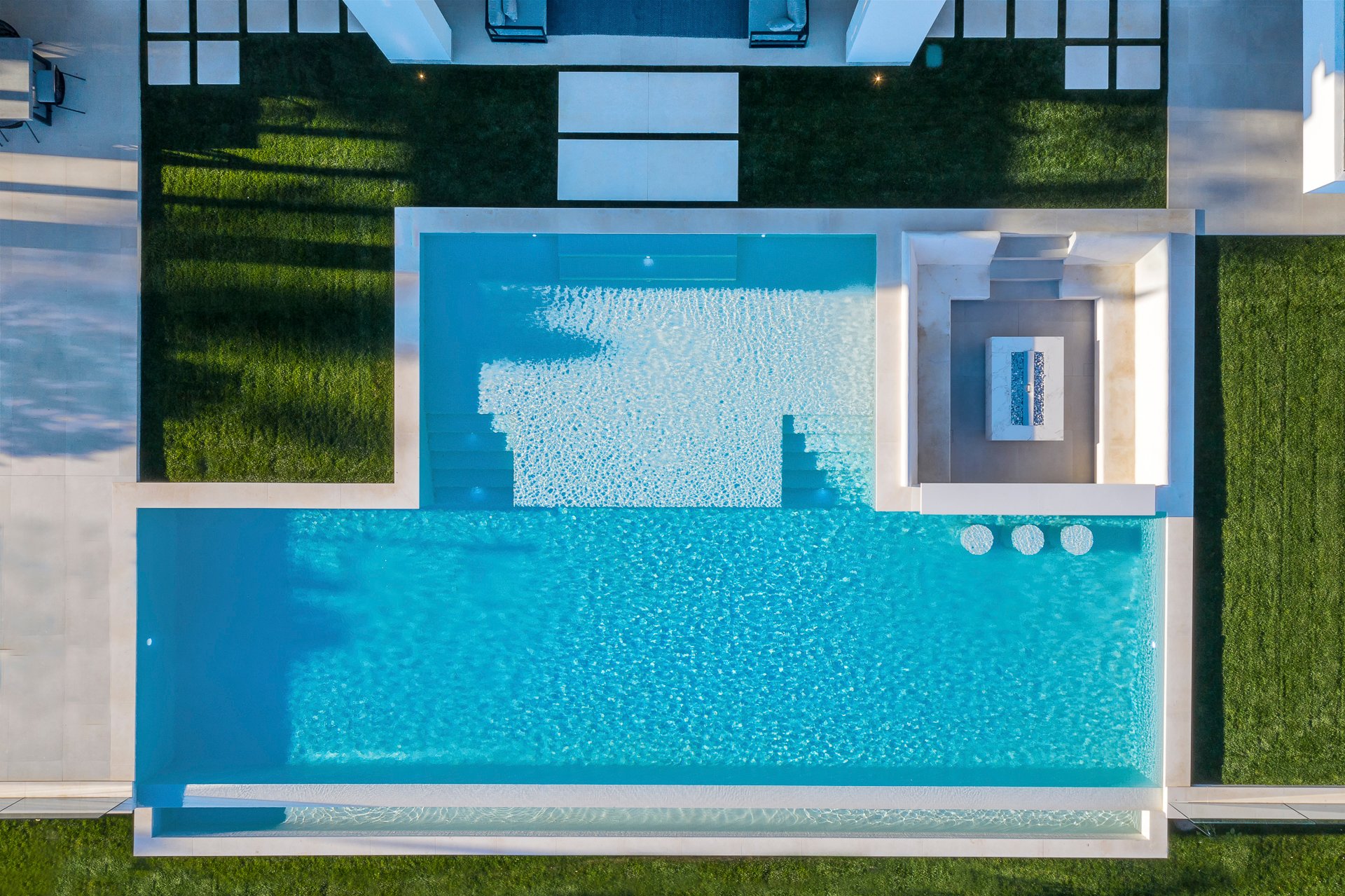 Image Credit: James Edition
Image Credit: James Edition
Image Credit: James Edition
Image Credit: James Edition
Pool Five | Hampton Hall Queens Drive London, England
You probably wouldn't expect England to be on this list with the super gloomy weather, but this spacious 11-bedroom luxury estate has one of the most high-end indoor pools I've seen. Such a fantastic indoor set-up with features, such as pillars that make this pool just scream luxury.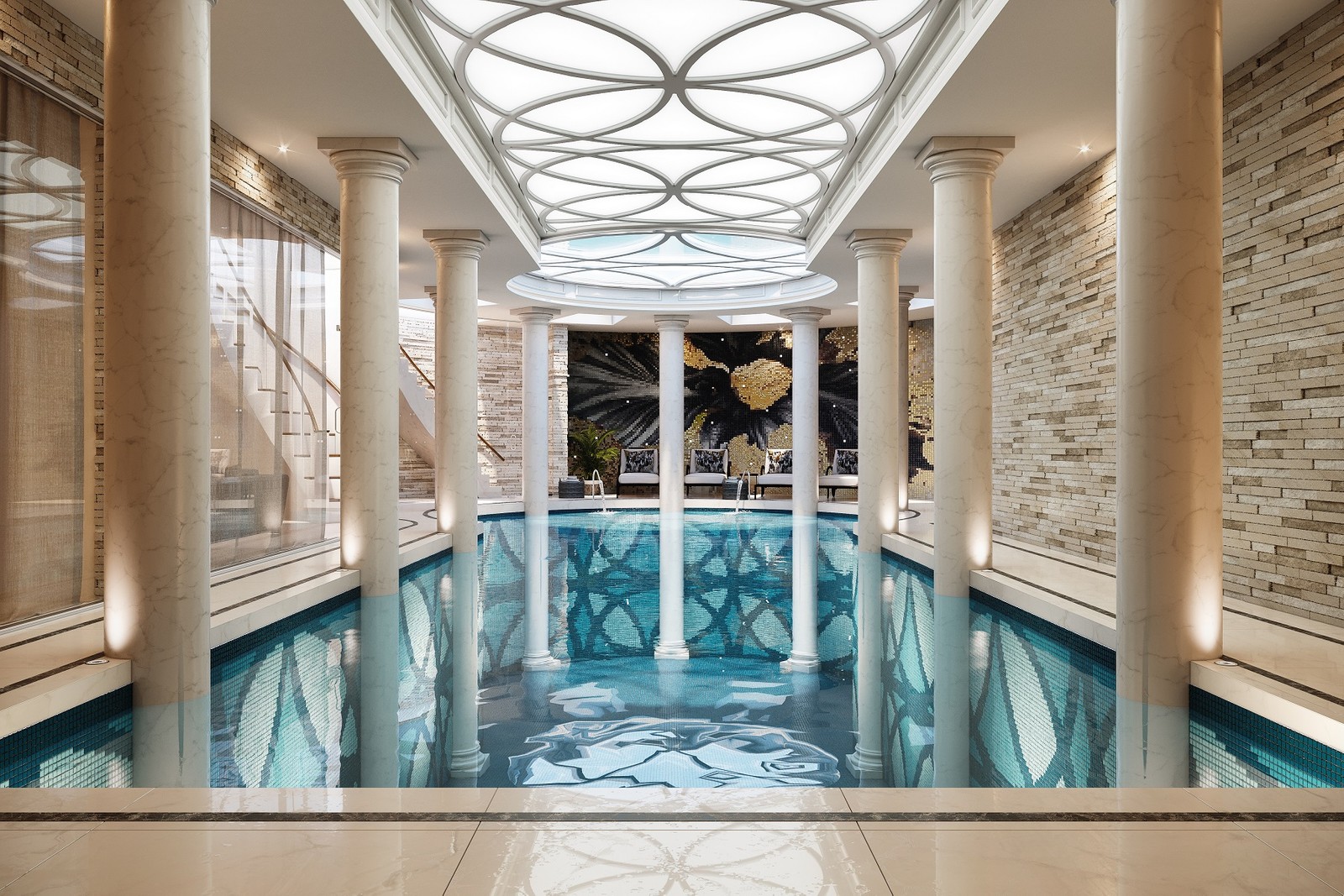 Pool Six | Villa Alicia, Corsica, France
Villa Alicia is snugly settled into the hillside and foliage offering a unique setting for this property and a cliffhanger pool. With stunning views of the Mediterranean, this shield shaped, heated infinity pool boasts awe-inspiring views
8717a842-e704-412c-8d83-e0228cc24f0a
18cf3f01-e36e-44b7-ad1b-2381a606e305
Pool Seven | Villa Caleta, Ibiza, Spain
This multi-layer pool with a hot tub and built-in sitting steps, this beautiful pool is designed with magnificent turquoise tiles and is the centrepiece of this wonderful Ibiza-based Villa. Sat on the hills of Ibiza, this private estate and the pool are available to book for holidays here.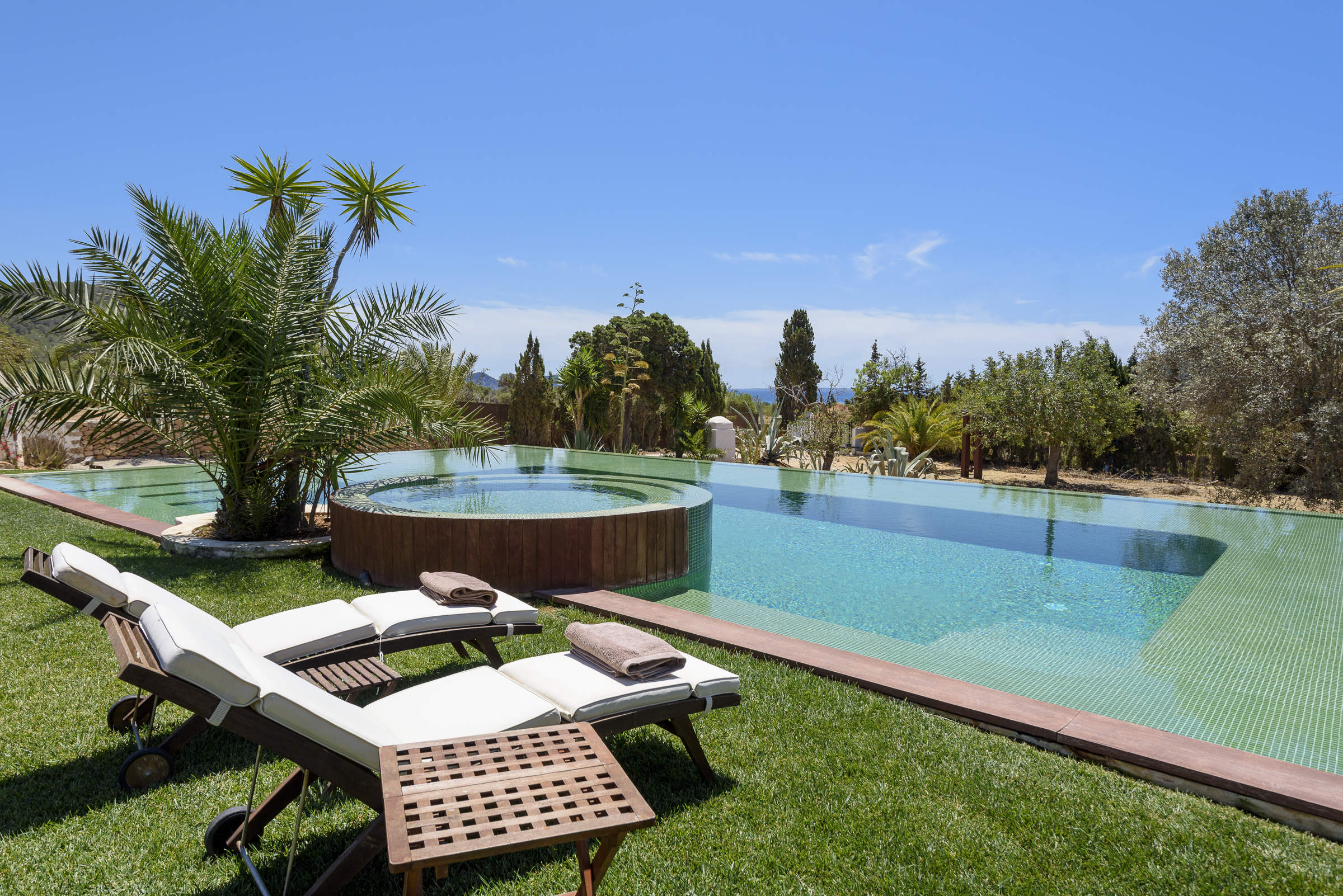 7ec33d67-e232-418b-a9b8-284ac4df065f
efe411cb-8ad5-471e-8fde-fac065bef76c
Pool Eight | Villa in Machangolhi, Male, Maldives
Located in the Maldives, this stunning home has a unique reach around pool, with bespoke bridge crossings, seating areas and sublime views of the Indian Ocean! This magnificent home is on the market for £6.5 million and is a serene piece of real estate in paradise.
Pool Nine | Fuore, Campania, Italy
Probably one of the most unique pools I've seen. This stunning pool is part of a €6 million luxury villa on the Amalfi Coast and is built into the cliffs and has unrivalled views overlooking the Mediterranean sea. To get to this pool, you have to take a scenic cliffside stroll, which is unique in itself. Check it out below.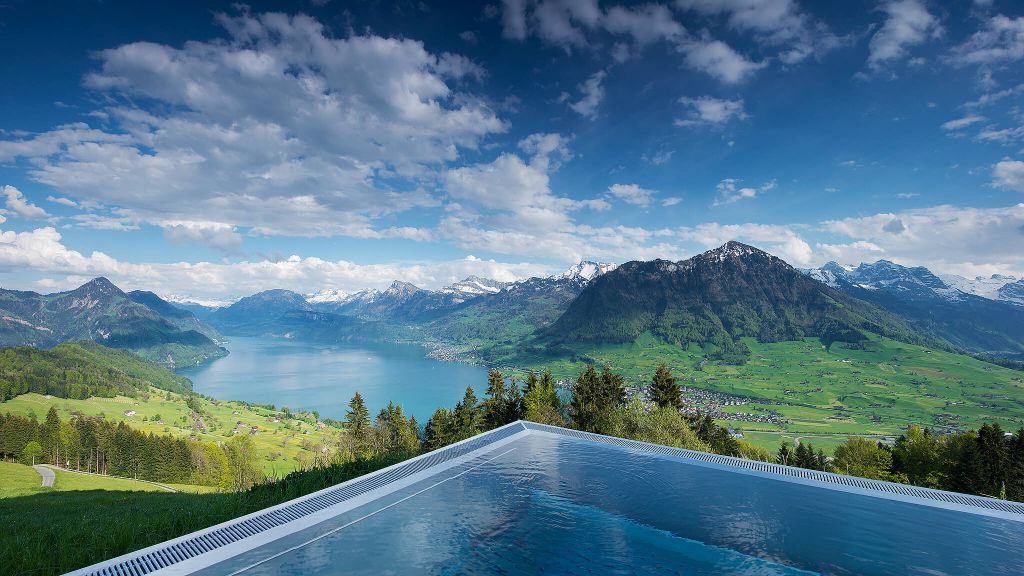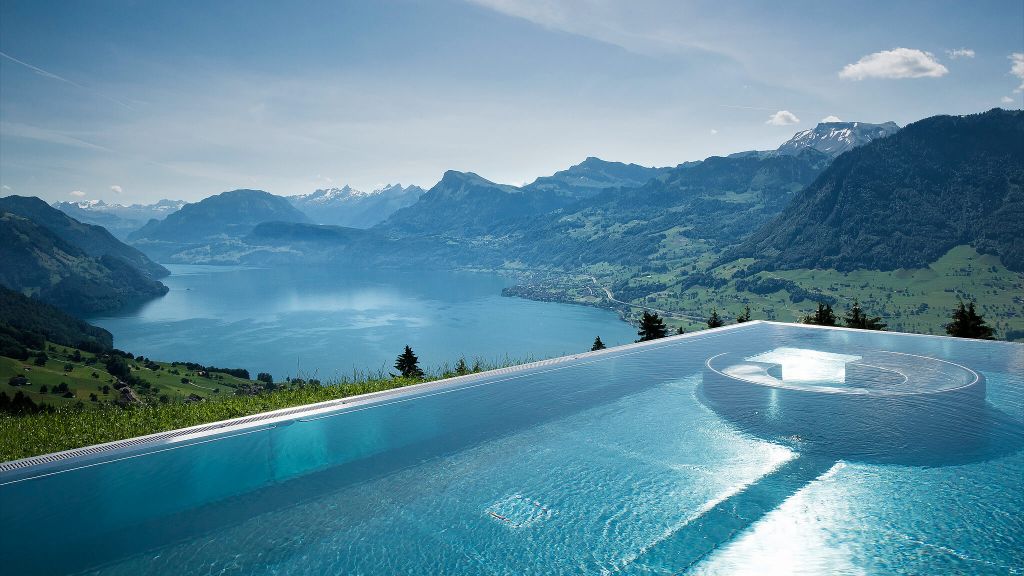 010217-04-hotel-villa-honegg-panorama35ts
Hotel Villa Honegg-010217-09-hotel-villa-honegg-pool-lake views
010217-01-pool-views=Hotel Villa Honegg
010217-04-hotel-villa-honegg-pooloutdoor-dsc3207-Hotel Villa Honegg
Pool Ten | Hotel Honegg, Switzerland
This is an honourable mention of this stunning hotel located in the Swiss mountains. One of its main features is its luxury spa which boasts this 34 degrees (c) heated swimming pool overlooking the most spectacular mountain view that money could buy, check it out.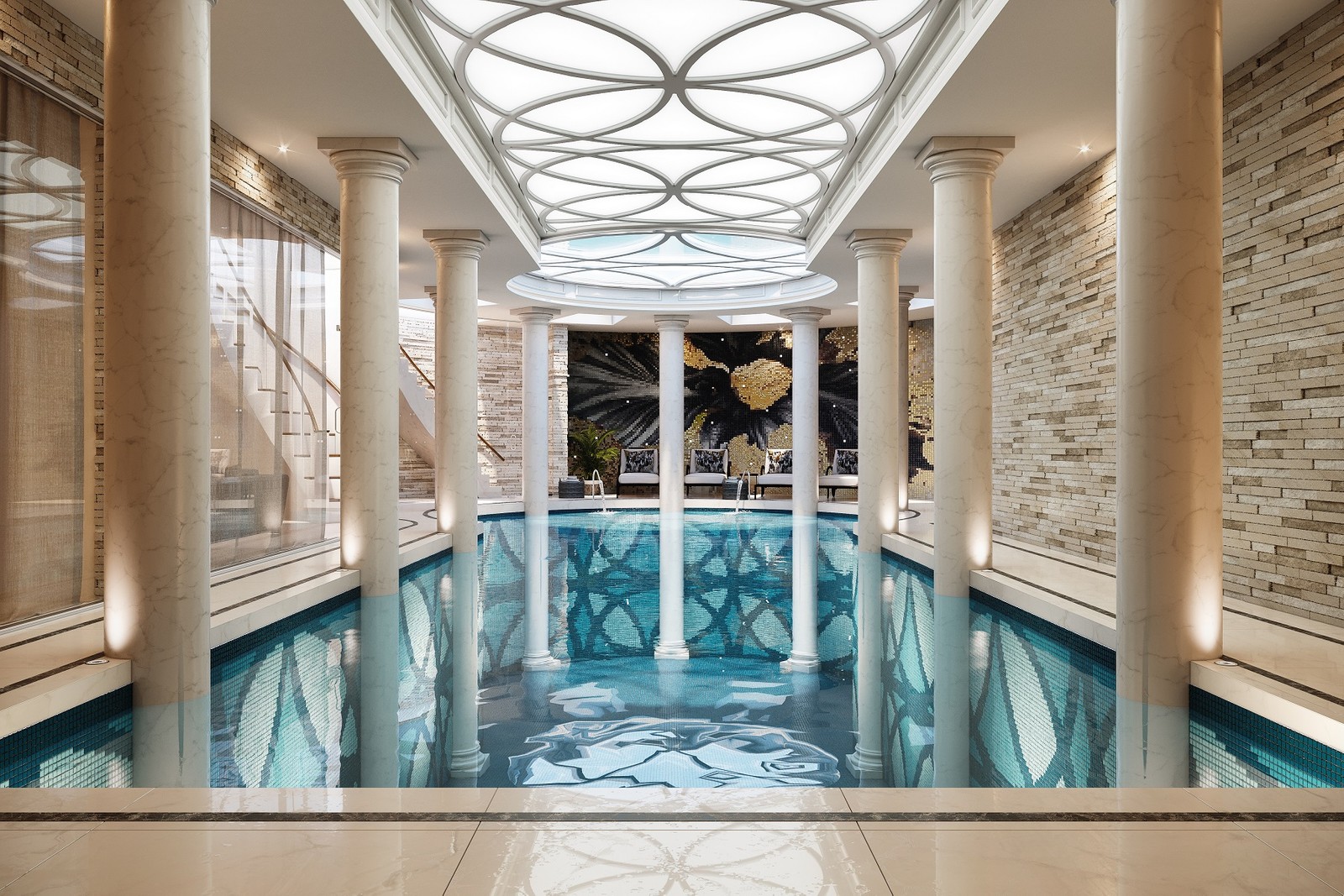 What do you think of my selection?
I've tried to include a wide variety of luxury pools and I think there's a pool here to suit everyone. My favourite is number nine, in Italy. Even though this pool isn't the biggest or most extravagant, but the location, views, and cliffside setting make it super unique, I love it.
Is there a pool you think should have made this list? Let me know in the comments below! Be sure to check out some of the most amazing pools here.
Until the next one!
Ben x