Luxury White Tees: A Buyers Guide
Luxury White Tees – these three words may seem simple, but they hold the power to transform your style and elevate your wardrobe to new heights. In a world filled with fashion trends that come and go, the white tee stands as a timeless staple, effortlessly combining comfort, versatility, and sophistication. Whether you're stepping out for a casual brunch or attending a formal event, a luxury white tee can be your ultimate style companion.
There's been a ton of buzz about the show "The Bear" and the chef protagonist Carmy Berzatto who rocks a stylish, luxury-looking white tee, and this was the inspiration behind this post. You'll see the exact tee that he wears in the list a little later in the post. There's also a cameo from a tee that styled Daniel Craig in a recent James Bond flick.
Let's get into it!
The Allure of Luxury White Tees
What sets luxury white tees apart from their regular counterparts? The answer lies in the meticulous craftsmanship, premium materials, and attention to detail that define these elevated garments. While regular white tees may suffice for everyday wear, luxury white tees offer a level of refinement and quality that makes them essential for those who appreciate the finer things in life.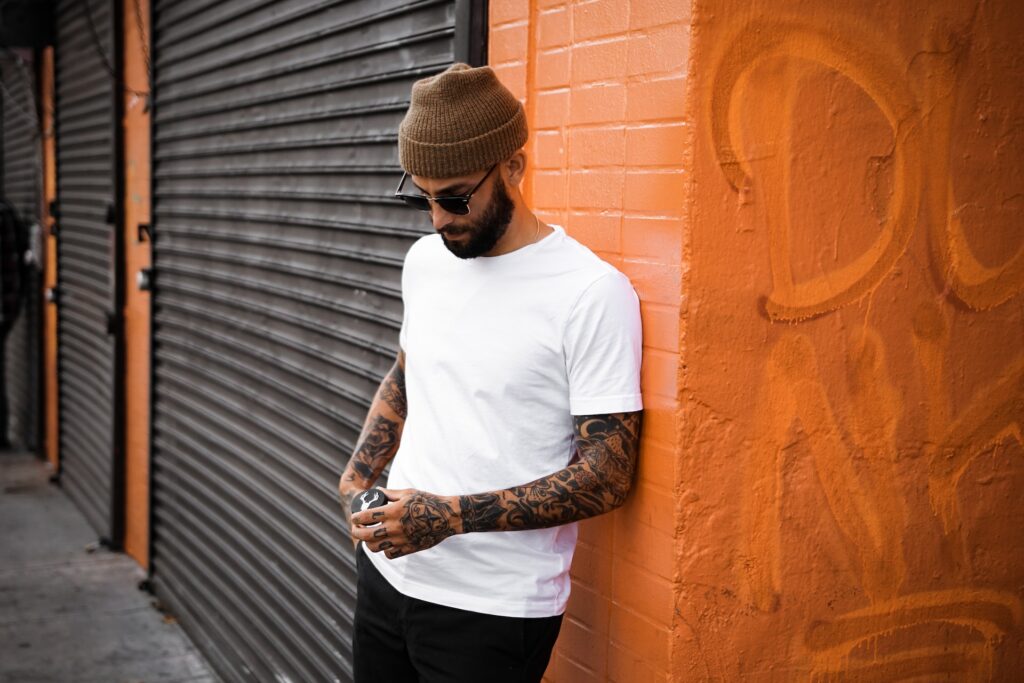 A Brief History of Luxury White Tees
White tees have a rich history that dates back to the early 20th century. Initially worn as an undergarment, they gained popularity during World War II when American soldiers embraced them as part of their uniform. As the years passed, white tees transitioned from military attire to a symbol of rebellion, often associated with counterculture movements.
In recent decades, luxury brands acknowledged the enduring appeal of the white tee and began reimagining it as a luxurious garment. By infusing high-quality materials, expert tailoring, and innovative design elements, luxury white tees have become coveted pieces that exude both comfort and sophistication.
Choosing Luxury White Tees: A Matter of Excellence
When selecting a luxury white tee, several factors come into play. The material quality and fabric selection play a crucial role in determining the tee's overall feel, durability, and drape. While regular tees often use standard cotton, luxury white tees embrace the finest fabrics, including Pima cotton, Supima cotton, and even blends like cashmere, silk, and modal.
Design and fit are equally important considerations. Luxury white tees offer a range of options, from classic fits to slim fits, ensuring there's a style to suit every preference. Neckline styles like crew, V-neck, and Henley add a touch of individuality, while different sleeve lengths and hemline designs provide versatility for various occasions.
Another distinguishing feature of luxury white tees is their impeccable construction. Double-stitched hems and necklines, high-quality stitching, and pre-shrinking techniques all contribute to a tee's durability and longevity. These details ensure that your luxury white tee will withstand the test of time and maintain its pristine appearance, wash after wash.
The Top Luxury White Tee Brands
Now that we've explored the allure and considerations associated with luxury white tees, let's delve into the world of the top brands that have mastered the art of crafting these exceptional garments.
Sunspel: Classic T-Shirt ($110.00/£85.00)
Introducing Sunspel – a timeless British clothing brand with a legacy dating back to 1860. Renowned for its unparalleled craftsmanship and dedication to using only the finest materials, Sunspel has become a true pioneer in luxury undergarments and casual wear. From the very beginning, Sunspel revolutionised the British fashion landscape by introducing boxer shorts to the UK, forever changing the way men dress. Today, their commitment to quality remains unwavering, as they continue to create clothing that exudes comfort, style, and sophistication.
Embracing both tradition and modernity, Sunspel's iconic T-shirts, polo shirts, knitwear, and loungewear boast clean and timeless designs that transcend trends, making them the ultimate choice for those who appreciate classic and versatile wardrobe essentials. With a loyal following of satisfied customers and a celebrity fan base, Sunspel stands as a testament to enduring style and impeccable craftsmanship. Step into the world of Sunspel, where elegance meets comfort, and discover the essence of true British luxury.
They also fitted Daniel Craig in the Casino Royale Film from the James Bond franchise – if it's good enough for 007… 😎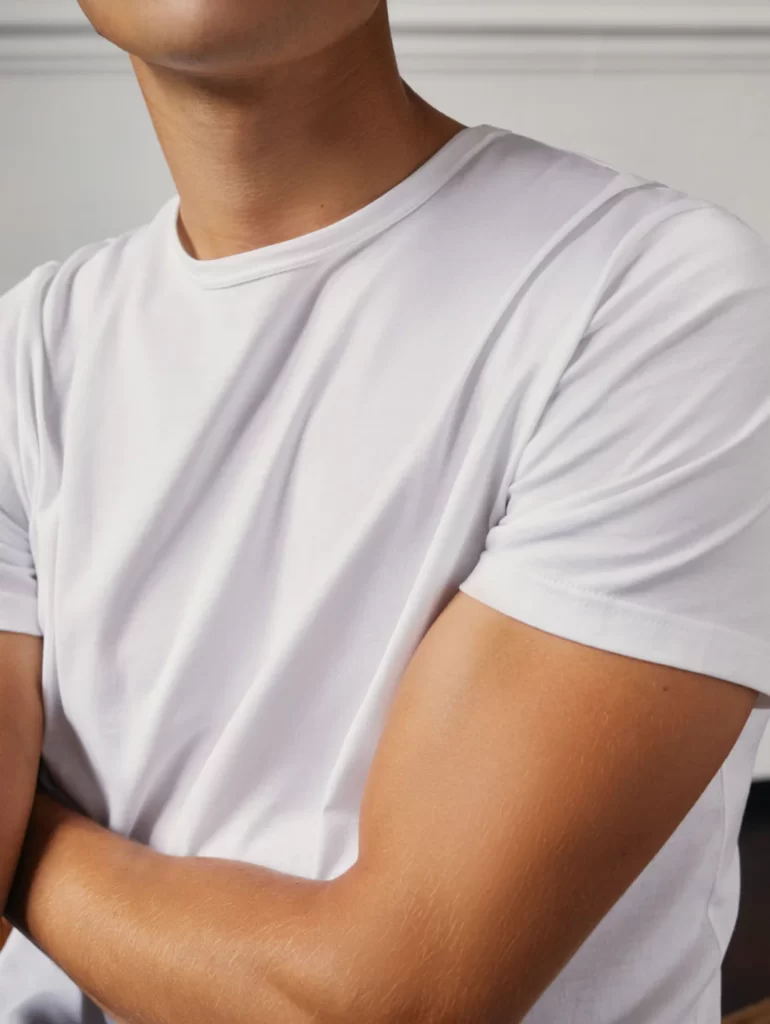 Merz b. Schwanen: 1940S Loopwheeled T-Shirt ($61.00/£56.00)
Discover the captivating world of Merz b. Schwanen, where timeless elegance and craftsmanship unite to redefine your wardrobe. With a rich legacy of traditional techniques passed down through generations, this iconic brand presents a premium collection of meticulously crafted clothing.
Embracing a profound commitment to quality, Merz b. Schwanen selects only the finest materials, ensuring unparalleled comfort and durability in each garment. The brand's devotion to preserving authentic production methods results in clothing that radiates sophistication and authenticity, capturing the hearts of history enthusiasts and modern fashion connoisseurs alike. Elevate your style with Merz b. Schwanen's distinct fusion of heritage and contemporary design, and embark on a unique fashion journey that pays homage to the past while embracing a vibrant future.
Popularised by the show "The Bear", you'll catch Jeremy Allen White rocking this tee in his role as Carmen 'Carmy' Berzatto.
The Row: Luke T-Shirt ($424.00/£330.00)
The Row is a world of fashion that embodies refined simplicity and unparalleled craftsmanship. Within this esteemed brand lies a premium collection of meticulously curated pieces, each one exuding elegance and sophistication. Embracing a steadfast commitment to excellence, The Row carefully selects only the finest materials, resulting in garments that perfectly blend comfort with luxury.
With a focus on timeless designs and an unwavering eye for detail, their clothing resonates with both the fashion-forward and those who appreciate classic style. Elevate your wardrobe with The Row's distinctive approach to fashion, embracing understated elegance and sartorial artistry that transcends passing trends. Step into a realm of grace and refinement, where The Row's unique fusion of contemporary aesthetics and enduring quality awaits your discerning taste.
True Classic Tees: White Crew Neck T-Shirt ($37.00/£29.00)
Founded by Ryan Barlett, who had the idea for the first True Classic t-shirt, setting the mission of the brand to help the everyday guy look good and feel good in a t-shirt that finally fits right at an accessible price. These are luxury tees and are worth the slight investment. If you want a tee that sits right, feels good, and lasts, wash after wash, then True Classic Tees are a great option.
They just focus on the basics, and I think this is why their product is fantastic. The saying, do one thing right, they have embodied as a brand.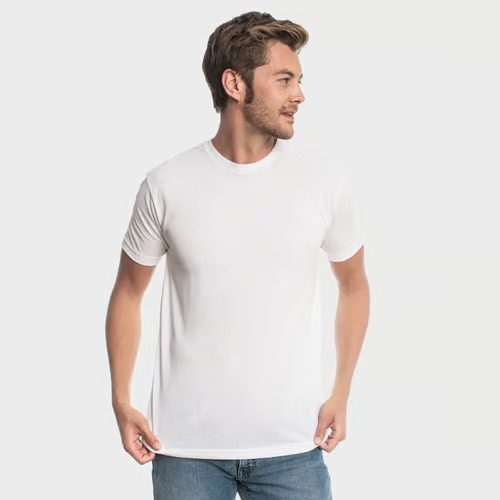 Arket: Heavyweight T-Shirt ($34.00/£27.00)
Welcome to Arket, where Scandinavian minimalism meets timeless style and sustainable values. As a brand under the H&M Group, Arket offers a curated selection of wardrobe essentials and modern classics for women, men, and children. With a focus on quality craftsmanship and thoughtful design, Arket brings together a harmonious blend of fashion, function, and longevity.
Embracing a sustainable approach, the brand uses eco-friendly materials and aims to create pieces that stand the test of time. Explore Arket's versatile and elegant collection, and discover a world of contemporary fashion that is both timeless and responsible. From effortlessly chic everyday wear to carefully curated homeware and accessories, Arket invites you to embrace a more conscious and refined lifestyle.
CDLP: Midweight T-Shirt Lyocell Blend ($101.00/£79.00)
CDLP is a Swedish brand that redefines the notion of men's essentials with an emphasis on craftsmanship and sustainability. CDLP offers a carefully curated collection of premium underwear, swimwear, and loungewear designed for the modern man seeking both style and comfort.
With a focus on using the finest materials and impeccable tailoring, CDLP creates garments that are both luxurious and versatile. Embracing sustainable practices, the brand uses eco-friendly fabrics and production methods to reduce its environmental impact. Experience the perfect fusion of fashion-forward design and conscious consumerism with CDLP's iconic essentials, elevating your wardrobe and embracing a more refined and sustainable lifestyle.
Son Of A Tailor: Cotton Hi-Neck T-Shirt ($70.00/£55.00)
Son of a Tailor, a brand that takes custom-made clothing to a whole new level. With a strong commitment to quality and craftsmanship, Son of a Tailor offers made-to-measure T-shirts designed to fit you perfectly – made to order in Portugal. Using cutting-edge technology and the finest materials, the brand ensures that each garment is tailored to your unique measurements and preferences.
Say goodbye to ill-fitting tees and embrace the confidence that comes with wearing a t-shirt made just for you. Whether it's a classic crewneck or a stylish polo, Son of a Tailor's handmade approach to fashion allows you to express your individuality and elevate your style.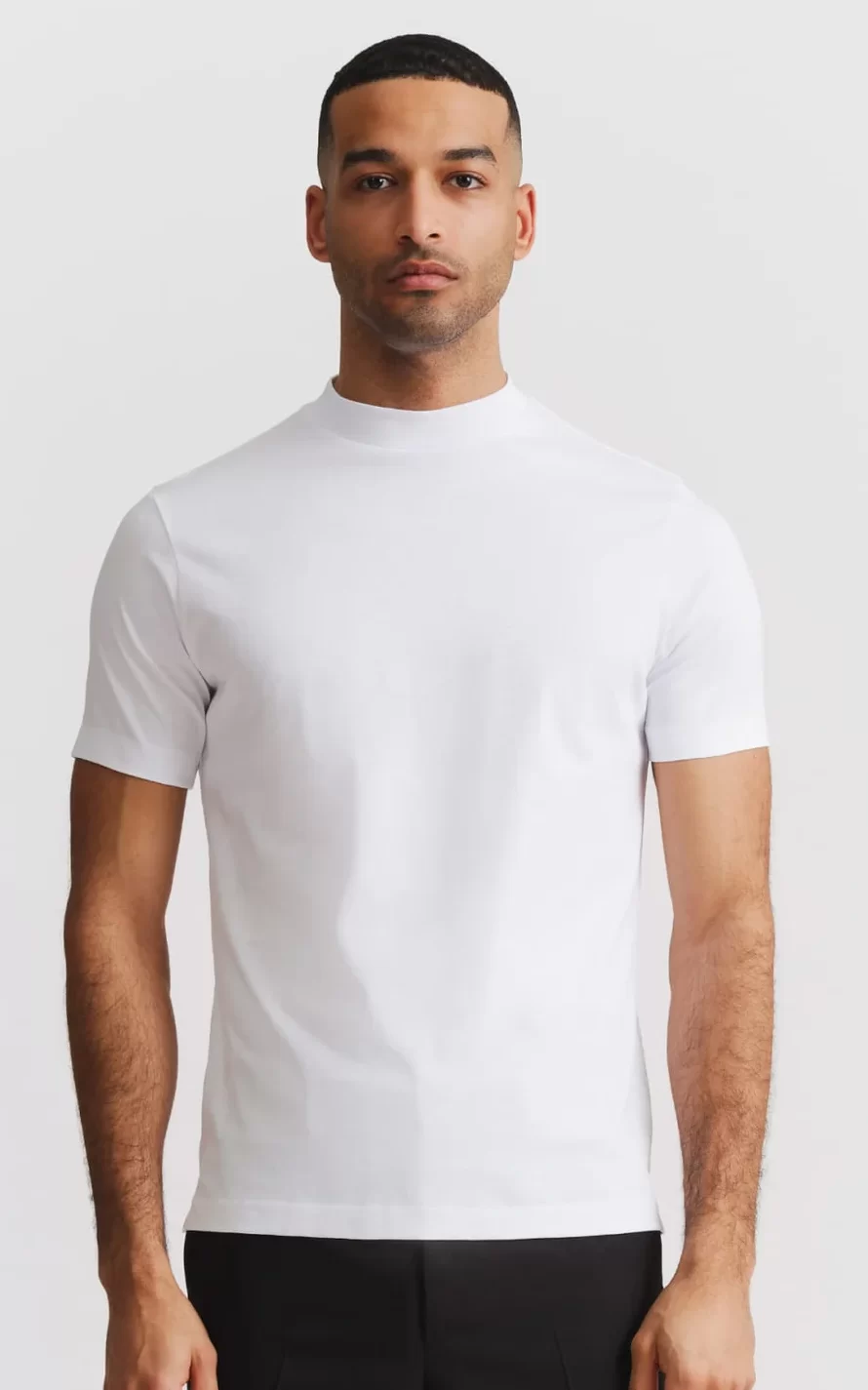 In the following sections, we will explore in-depth care instructions for luxury white tees, including washing guidelines, stain removal techniques, and proper storage. Additionally, we will address common questions and concerns regarding the value, versatility, and availability of luxury white tees.
Luxury white tees are not just garments; they are statements of style, sophistication, and a commitment to quality. So, join us on this journey as we uncover the secrets behind these exceptional pieces and learn how to integrate them seamlessly into your wardrobe. Prepare to elevate your style and embrace the timeless elegance of luxury white tees.
Factors to Consider when Choosing Luxury White Tees
When it comes to selecting the perfect luxury white tee, there are several factors to consider. These factors will ensure that you make an informed decision and invest in a tee that not only meets your expectations but also exceeds them. From material quality and fabric selection to design and fit, each aspect contributes to the overall appeal and longevity of your luxury white tee.
Material Quality and Fabric Selection
The material quality and fabric selection are paramount when it comes to luxury white tees. While regular tees may use standard cotton, luxury white tees embrace a wide range of premium fabrics, each with its own unique qualities and benefits.
One of the most coveted materials for luxury white tees is Pima cotton. Known for its exceptional softness, durability, and breathability, Pima cotton is considered the gold standard in luxury fabrics. It is harvested from the extra-long staple cotton plant, which results in a smoother, stronger, and more lustrous fabric. Pima cotton tees offer unparalleled comfort and are less prone to pilling or stretching, ensuring a longer lifespan for your garment.
Aside from Pima cotton (one of our favourites), other high-quality fabrics are also popular choices for luxury white tees. Supima cotton, similar to Pima cotton, is made from extra-long staple fibres, guaranteeing superior softness and durability. Egyptian cotton, renowned for its long fibres and luxurious feel, is another option for those seeking unparalleled comfort. Furthermore, organic cotton, grown without the use of pesticides or synthetic fertilisers, offers an eco-friendly and sustainable choice.
Luxury white tees may also incorporate blends of premium fabrics to enhance their qualities. Cashmere, known for its incredible softness and insulating properties, can add a touch of luxury to your tee. Silk, with its natural sheen and smooth texture, lends an elegant and luxurious feel. Modal, a semi-synthetic fabric made from beechwood pulp, offers exceptional softness, breathability, and resistance to pilling.
Design and Fit
The design and fit of your luxury white tee can significantly impact your overall style and comfort. Luxury brands offer a variety of design elements to suit different preferences and occasions.
When it comes to fit, you can choose between classic and slim fits. A classic fit provides a relaxed and comfortable silhouette, ideal for a casual, laid-back look. On the other hand, a slim fit offers a more tailored and streamlined appearance, perfect for those who prefer a modern and fitted style.
Neckline styles also play a role in the overall aesthetic of your luxury white tee. The classic crew neck is a versatile choice that suits various outfits and occasions. A V-neck offers a more elongating effect and can be a stylish option for a dressier ensemble. For a touch of sophistication, a Henley neckline, with its partial button placket, adds a unique and refined element to your tee.
Sleeve length is another major consideration when selecting a luxury white tee. Short sleeves are the classic choice, suitable for warm weather and casual outings. Long sleeves, on the other hand, provide added versatility and can be layered for cooler temperatures or a more polished look. Raglan sleeves, represented by diagonal seams that extend from the collar to the underarm, offer a sporty and modern twist to your tee.
The hemline of your luxury white tee can also vary. A straight hemline is a traditional choice, providing a clean and simple finish. A curved hemline adds subtle visual interest and can be flattering for different body types. For a more contemporary look, a split hemline, with its side vents, offers a stylish and relaxed vibe.
Construction and Durability
The construction and durability of a luxury white tee are essential factors to consider for long-lasting wear. Luxury brands pay meticulous attention to detail, ensuring that their tees are constructed with the utmost care and precision.
Stitching and seam quality are crucial aspects of a well-constructed tee. Double-stitched hems and necklines provide reinforcement, preventing fraying and ensuring durability. High-quality stitching throughout the garment ensures that it can withstand regular wear and washing without compromising its integrity.
Pre-shrinking techniques are often employed by luxury white tee brands to minimise shrinkage after washing. This ensures that your tee maintains its original fit and shape, even after multiple launderings. Additionally, luxury white tees often come with specific laundering guidelines to help preserve their quality and longevity. Adhering to these guidelines will ensure that your tee remains in pristine condition for years to come.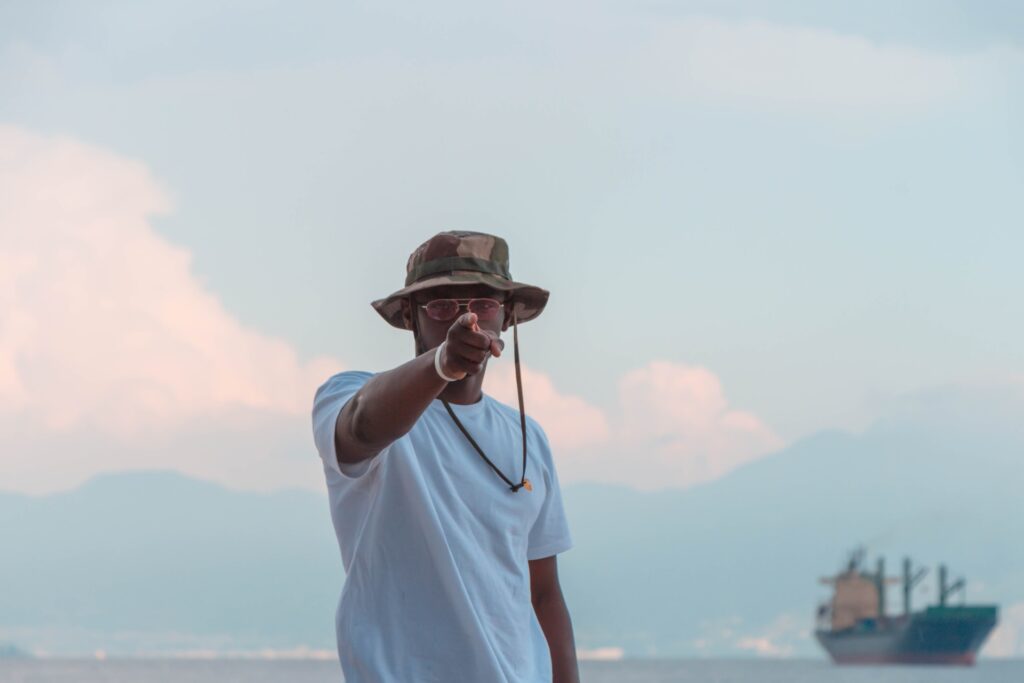 Luxury White Tees – Worth The Hype!
In conclusion, the allure of luxury white tees lies in their embodiment of timeless elegance and their role as versatile wardrobe essentials. These exquisitely crafted pieces elevate one's fashion sense and adapt effortlessly to various styles, making them a true statement in any outfit. Meticulous attention to detail and the use of premium materials set luxury white tees apart, offering a testament to superior craftsmanship and a commitment to quality.
The true magic of these tees lies in their ability to transition seamlessly between casual and chic looks. Paired with tailored trousers and elegant heels, they exude refined glamour, while with denim and fashionable sneakers, they emanate a sense of effortless sophistication, fitting for relaxed outings or informal gatherings.
Beyond their aesthetic appeal, luxury white tees present an eco-conscious and ethical aspect, with several brands highlighting sustainable practices. This further amplifies their charm, allowing wearers to not only look good but also feel good about their fashion choices.
Moreover, luxury white tees endure the test of time, defying fleeting fashion trends with their timeless appeal. Their versatility as a wardrobe staple showcases the power of simplicity and refinement in enduring style.
In conclusion, luxury white tees hold a special place in any perceptive individual's wardrobe, embodying elegance, versatility, and sustainable consciousness (everyone needs a good luxury tee in their wardrobe). Their status as a blank canvas for personal style expression elevates them from ordinary basics to indispensable fashion investments. Whether you seek a sophisticated and minimalist look or wish to accentuate it with bold accessories, luxury white tees are the epitome of understated luxury, leaving a lasting impression wherever you go. Embrace these refined pieces, and experience the timeless allure that will continue to define your fashion journey.
We write about all things luxury, not just tees! Perhaps you're thinking about a luxury watch to go with your luxury white tee – we have just the article for you. Maybe this tee is a gift for a husband/partner? Check out our luxury gift-giving guide here for more inspiration.