Ultimate Luxury Cottages: The Isle of Wight
Welcome to the exquisite world of luxury cottages on the enchanting Isle of Wight! Nestled off the southern coast of England, this stunning island offers a picturesque retreat for travellers seeking tranquillity, natural beauty, and a touch of opulence. In this guide, we will take you on a journey through the mesmerising landscapes of the Isle of Wight and explore the allure of luxury cottages that await your arrival.
Discovering the Isle of Wight
With its rich history, diverse landscapes, and captivating charm, the Isle of Wight has become a coveted destination for travellers from around the globe. This diamond-shaped island is known for its rolling hills, dramatic cliffs, golden sandy beaches, and lush countryside. From the iconic Needles and the breathtaking Tennyson Down to the vibrant coastal towns and quaint villages, the Isle of Wight offers a tapestry of experiences that cater to all types of travellers.
Unveiling the Essence of Luxury Cottages
When it comes to accommodation, luxury cottages are the epitome of indulgence and refinement. These meticulously designed properties offer a private sanctuary where you can immerse yourself in comfort, elegance, and a sense of exclusivity. With a focus on providing exceptional amenities, personalised touches, and stunning architectural designs, luxury cottages elevate the concept of a holiday home to new heights.
The Advantages of Choosing Luxury Cottages
Why should you consider staying in a luxury cottage on the Isle of Wight? The answer lies in the myriad benefits that these accommodations offer. Imagine waking up to breathtaking views of the coastline, enjoying state-of-the-art facilities, and experiencing unparalleled privacy. Luxury cottages provide an unparalleled level of comfort and convenience that goes beyond what traditional accommodation options can offer.
Comparing Luxury Cottages with Other Options
To fully grasp the allure of luxury cottages on the Isle of Wight, it is essential to understand how they differ from other popular accommodation choices. While hotels and resorts provide a range of amenities and services, they often lack the personal touch and seclusion that luxury cottages can offer. Bed and breakfasts, on the other hand, may provide a cosy atmosphere but may not offer the same level of luxury and privacy. Self-catering apartments, while convenient, may not encompass the same sense of opulence and exclusivity found in luxury cottages.
Navigating Luxury Cottages in the Isle of Wight
In this blog post, we will guide you through the process of choosing the perfect luxury cottage on the Isle of Wight. We will delve into the factors you should consider when selecting your ideal accommodation, provide tips on researching and booking luxury cottages, and offer insights on making the most of your stay. Additionally, we will explore the incredible activities and experiences that await you on this captivating island, ensuring that your luxury cottage experience is truly unforgettable.
Get ready to embark on a journey filled with beauty, relaxation, and elegance as we delve into the world of luxury cottages on the enchanting Isle of Wight. Let the allure of this island and the luxurious accommodations that await you transport you to a world where indulgence meets natural splendour.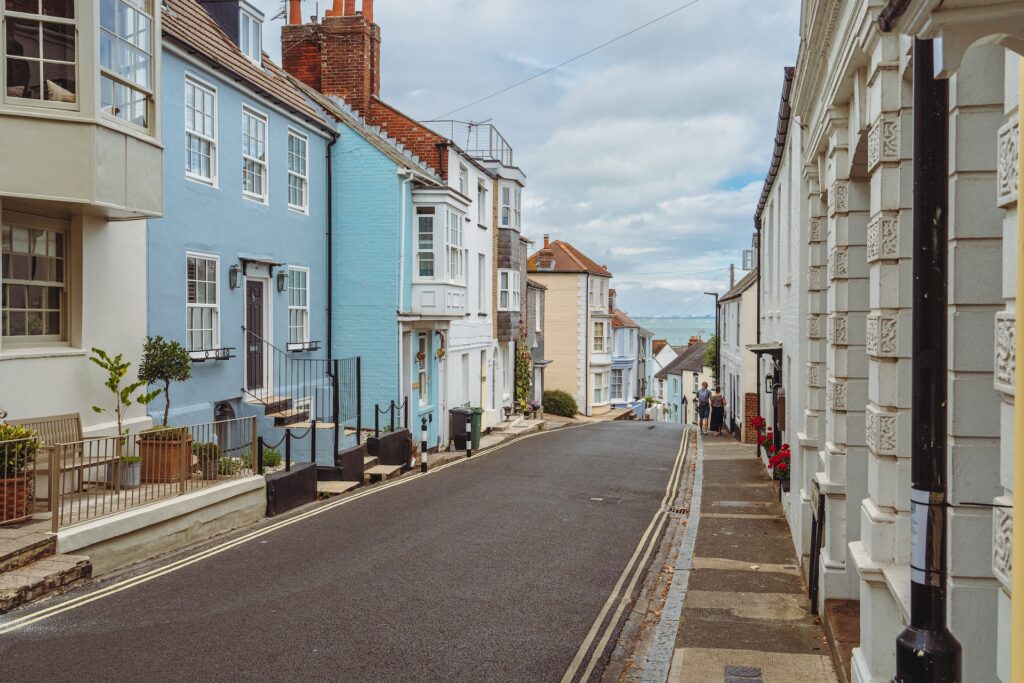 Location and Features of the Isle of Wight
The Isle of Wight, situated off the southern coast of England, is a captivating destination that boasts a unique blend of natural beauty, historical significance, and thrilling adventures. This diamond-shaped island spans approximately 150 square miles and is known for its diverse landscapes that range from rolling hills and verdant countryside to rugged cliffs and sandy beaches. With its mild climate and abundant sunshine, the Isle of Wight offers an idyllic escape for travellers seeking a retreat from the hustle and bustle of everyday life.
Popular Tourist Attractions
The Isle of Wight is home to a plethora of attractions that cater to a wide range of interests. History enthusiasts can explore the island's rich heritage through visits to historical sites such as Carisbrooke Castle, Osborne House, and the Roman Villa. These architectural wonders not only offer a glimpse into the island's past but also provide stunning backdrops for memorable photographs.
Nature lovers will find themselves in awe of the island's breathtaking landscapes. From the iconic Needles, a series of chalk stacks rising from the sea to the picturesque Tennyson Down with its panoramic views, the Isle of Wight offers an abundance of natural wonders waiting to be discovered. The island is also home to several nature reserves and parks, including Compton Bay, Shanklin Chine, and the Ventnor Botanic Garden, where visitors can immerse themselves in the beauty of the island's flora and fauna.
For those seeking adventure, the Isle of Wight does not disappoint. From exhilarating water sports along its coastline to adrenaline-pumping activities such as paragliding, hiking, and cycling, there is no shortage of excitement to be found. Additionally, the island hosts various events and festivals throughout the year, including the famous Isle of Wight Festival, which attracts music lovers from far and wide.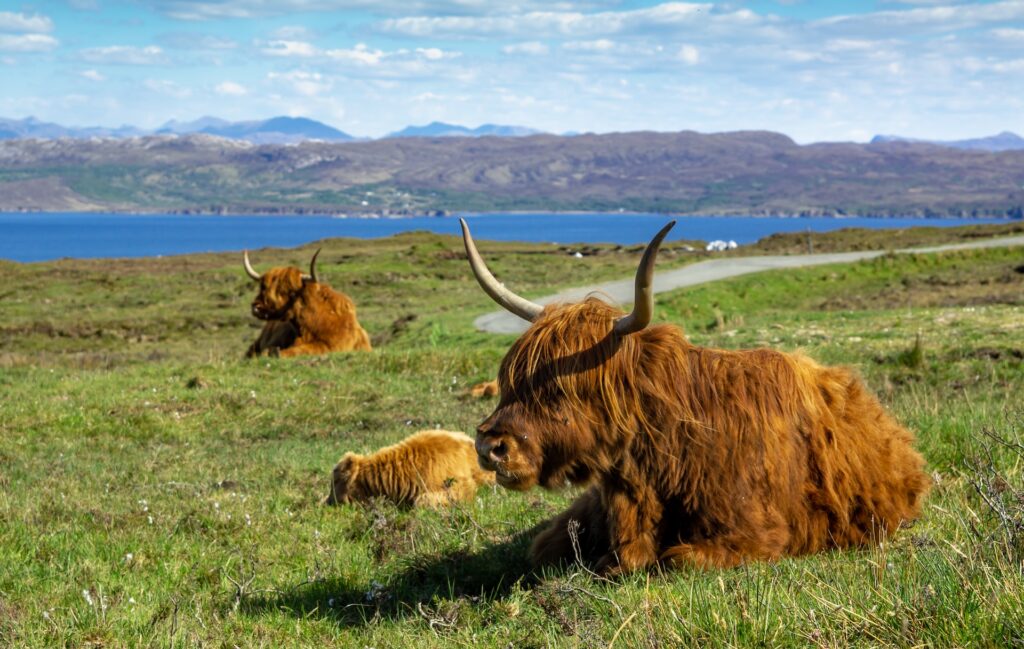 Unique Selling Points of the Isle of Wight
What sets the Isle of Wight apart from other destinations is its distinctive charm and character. The island prides itself on its slower pace of life, making it an ideal place to unwind and reconnect with nature. The friendly and welcoming local community adds to the island's appeal, providing visitors with a warm and inviting atmosphere.
One of the unique selling points of the Isle of Wight is its status as a UNESCO Biosphere Reserve. This designation recognises the island's commitment to sustainable development and the preservation of its natural and cultural heritage. The Isle of Wight is dedicated to maintaining its pristine environment, ensuring that visitors can enjoy its beauty for generations to come.
Whether you are seeking a peaceful seaside getaway, an adventure-filled break, or a dose of history and culture, the Isle of Wight offers something for everyone. Its diverse landscapes, rich history, and warm hospitality make it a truly remarkable destination that continues to captivate travellers from around the world.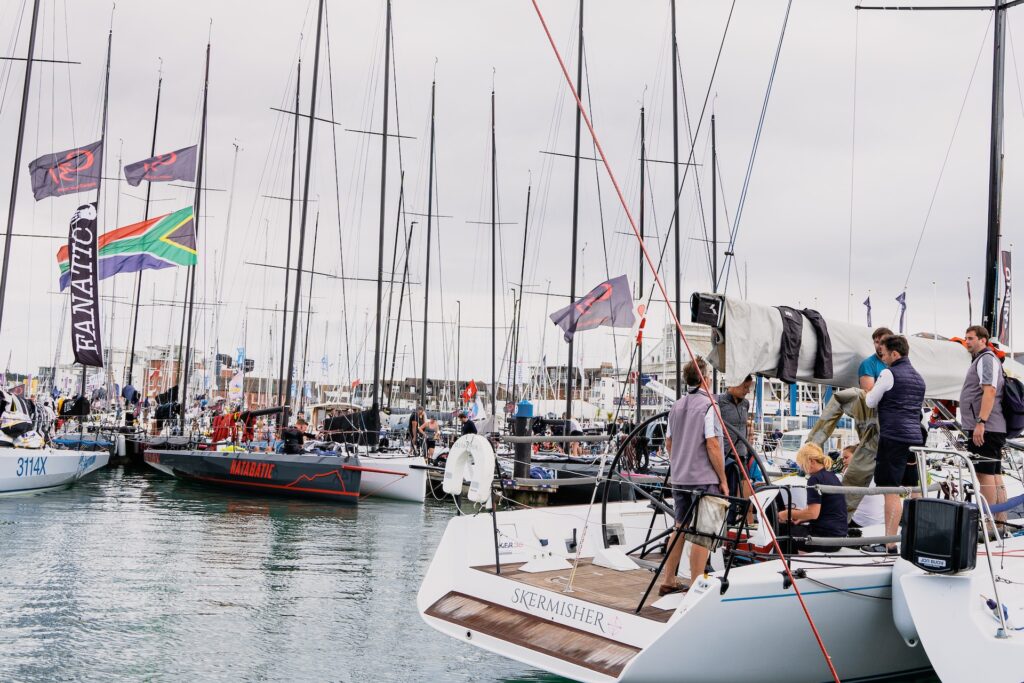 Understanding Luxury Cottages
Luxury cottages are the epitome of refined accommodation, offering a unique and indulgent experience for travellers seeking a touch of opulence during their stay on the Isle of Wight. These exquisite properties go beyond the traditional concept of a holiday rental, providing a level of comfort, and elegance that is unparalleled. But what exactly defines a luxury cottage, and what makes it a desirable choice for discerning travellers?
Definition of Luxury in the Accommodation Industry
In the realm of the accommodation industry, luxury is a term that signifies the highest standard of quality, comfort, and exclusivity. It goes beyond mere aesthetics and encompasses a holistic approach to hospitality, focusing on every aspect of the guest experience. Luxury cottages embody this concept by offering a range of exceptional amenities, unique architectural designs, and stunning locations that come together to create an unforgettable stay.
Benefits of Choosing Luxury Cottages
Privacy and Exclusivity: One of the key advantages of staying in a luxury cottage is the privacy and exclusivity it offers. These properties are often tucked away in idyllic locations, providing a serene and secluded environment where guests can escape from the outside world and enjoy their own private oasis.
High-Quality Amenities and Facilities: Luxury cottages are meticulously designed to provide the utmost comfort and convenience for their guests. From state-of-the-art kitchen appliances and luxurious bedding to private swimming pools, hot tubs, and entertainment systems, every detail is carefully considered to enhance the overall experience.
Personalised Services: What sets luxury cottages apart is their dedication to providing personalised services tailored to the individual needs and preferences of each guest. From concierge services and private chefs to housekeeping and spa treatments, these accommodations strive to create a bespoke experience that surpasses expectations.
Unique Architectural Designs: Luxury cottages often showcase unique architectural designs that seamlessly blend with their surroundings. Whether it's a contemporary masterpiece overlooking the coastline or a charming traditional cottage nestled in the countryside, these properties offer a visual feast that adds to the overall allure.
Stunning Locations: The location of a luxury cottage is an integral part of its appeal. Many of these properties boast breathtaking views of the sea, countryside, or iconic landmarks, allowing guests to immerse themselves in the natural beauty of the Isle of Wight. Whether it's waking up to a sunrise over the ocean or enjoying a sunset from a private terrace, the scenery becomes an integral part of the luxury experience.
Comparison with Other Accommodation Options
While there are various accommodation options available on the Isle of Wight, luxury cottages offer a distinct experience that sets them apart from other choices such as hotels, resorts, bed and breakfasts, and self-catering apartments.
Hotels and resorts may provide a range of amenities and services, but they often lack the privacy and personalised touch that luxury cottages offer. Bed and breakfasts, on the other hand, provide a cosy and intimate atmosphere, but they may not offer the same level of luxury and high-end facilities. Self-catering apartments provide convenience and flexibility, but they may not encompass the same sense of opulence and exclusivity found in luxury cottages.
Luxury cottages strike a perfect balance between privacy and comfort, making them the ideal choice for travellers who seek a truly exceptional and indulgent experience for their holiday – the Isle of Wight makes it all the more special!
Choosing the Perfect Luxury Cottage on the Isle of Wight
When it comes to selecting the perfect luxury cottage on the Isle of Wight, there are several factors to consider. From the location and size to the amenities, design, and budget, each element plays a crucial role in ensuring that your stay exceeds your expectations. To help you navigate through the options and make an informed decision, let's explore the key factors to consider when choosing your ideal luxury cottage.
Factors to Consider
Location: The location of your luxury cottage is paramount. Whether you prefer a coastal retreat with stunning ocean views or a countryside escape surrounded by lush greenery, the Isle of Wight offers a diverse range of settings to suit every preference. Consider the proximity to tourist attractions, amenities, and activities that align with your interests.
Size and Layout: Determine the size and layout that best accommodates your needs. Luxury cottages come in various sizes, from cosy cottages for couples to spacious villas for larger groups or families. Consider the number of bedrooms, bathrooms, living areas, and outdoor spaces to ensure that there is ample room for everyone to relax and enjoy their stay.
Amenities and Facilities: Luxury cottages are known for their top-notch amenities and facilities. Consider the must-have features that will enhance your experience, such as a private pool, hot tub, sauna, home theatre, or a fully equipped kitchen. Additionally, check for amenities like high-speed internet, smart home technology, and other modern conveniences that will make your stay more comfortable.
Design and Decor: The design and decor of a luxury cottage contribute to its overall ambience and appeal. Whether you prefer a contemporary, minimalist aesthetic or a traditional, rustic charm, choose a cottage that aligns with your personal taste and style. Look for properties that showcase unique architectural features, high-quality furnishings, and attention to detail.
Budget and Pricing: Luxury comes at a price, so it's important to establish a budget for your accommodation. Luxury cottages on the Isle of Wight vary in price depending on factors such as location, size, amenities, and seasonality. Consider your budget and prioritise the features that are most important to you. Keep in mind that off-peak seasons may offer more affordable rates, while peak seasons and holiday periods may come with higher prices.
Researching Luxury Cottage Options
Once you have identified your preferences and priorities, it's time to dive into researching luxury cottage options on the Isle of Wight. Here are some avenues to explore:
Online Platforms and Websites: Use online platforms and websites specialising in luxury cottage rentals. These platforms provide detailed information, high-resolution photos, and customer reviews that can help you assess the quality and suitability of each property. You can use tools like Airbnb, National Trust, and Sykes Cottages.
Reviews and Testimonials: Read reviews and testimonials from previous guests to gain insights into their experiences. Look for recurring themes in the feedback, paying attention to aspects such as cleanliness, customer service, accuracy of property descriptions, and overall satisfaction. Check reviews on Feefo, or TrustPilot
Recommendations from Travel Experts: Seek recommendations from travel experts, such as travel bloggers, influencers, or reputable travel websites. These experts often provide curated lists of recommended luxury cottages based on their personal experiences or extensive research. You can speak to an agent, or speak to the Isle of Wight tourist board.
Booking and Reservation Process
Once you've narrowed down your choices and found the perfect luxury cottage on the Isle of Wight, it's time to proceed with the booking and reservation process. Here are a few key considerations.
Availability and Booking Periods: Check the availability of your preferred luxury cottage for your desired travel dates. Keep in mind that popular properties may have limited availability, especially during peak seasons. Plan your trip accordingly and book well in advance to secure your preferred dates. Peak season in the UK is usually from May until the end of September.
Payment and Cancellation Policies: Familiarise yourself with the payment terms, including any deposit requirements and accepted forms of payment. Additionally, review the cancellation policies to understand any potential fees or restrictions should your plans change.
Communication with Owners or Property Managers: Establish clear communication with the owners or property managers of the luxury cottage. Address any questions or concerns you may have before finalising the booking. Clear and open communication will help ensure a smooth and enjoyable experience from the moment you arrive until your departure.
By considering these factors and conducting thorough research, you can confidently choose the perfect luxury cottage on the Isle of Wight that aligns with your preferences, budget, and desired experience. Your dream getaway awaits as you prepare to immerse yourself in the beauty and luxury of this captivating island.
Activities and Experiences
Exploring the Island's Natural Beauty: The Isle of Wight is renowned for its stunning landscapes and natural wonders. Take advantage of your luxury cottage's proximity to the coastline and embark on coastal walks, enjoying breathtaking views of the sea and dramatic cliffs. Visit the island's nature reserves and parks to discover rare flora and fauna, or wander through enchanting gardens like Ventnor Botanic Garden or the Subtropical Gardens in Ventnor.
Engaging in Adventure Sports: For thrill-seekers, the Isle of Wight offers a plethora of adventure sports to get your adrenaline pumping. Try your hand at surfing, paddleboarding (guide and lessons here), or kayaking along the island's picturesque coastline. Go coasteering to explore hidden coves and caves, or embark on a thrilling zipline adventure through the treetops. The island's diverse terrain provides endless opportunities for adventure.
Discovering Historical and Cultural Sites: Immerse yourself in the rich history and culture of the Isle of Wight by visiting its historical sites and cultural landmarks. Explore Carisbrooke Castle, where King Charles I was imprisoned, and learn about the island's royal connections at Osborne House, Queen Victoria's former residence. Discover the island's maritime heritage at the Shipwreck Centre and Maritime Museum, or delve into the world of dinosaurs at the Dinosaur Isle Museum.
Enjoying Fine Dining and Local Cuisine: Indulge your taste buds with the island's vibrant culinary scene. From Michelin-starred restaurants to quaint seaside cafes, the Isle of Wight offers a wide array of dining options. Sample fresh seafood caught by local fishermen, savour locally produced cheeses and dairy products, and treat yourself to traditional cream teas or homemade ice cream. Many luxury cottages on the island also offer the option of hiring a private chef for a truly exclusive dining experience.
Relaxing and Unwinding in Luxury: After a day of exploring and adventure, retreat to the comfort of your luxury cottage and unwind in style. Take a dip in your private pool or soak in the hot tub while enjoying the tranquil surroundings. Indulge in a spa treatment or a massage in the privacy of your own cottage. Enjoy a glass of wine on your terrace or cosy up by the fireplace with a good book.
Tips for Enhancing the Luxury Cottage Experience
To make the most of your luxury cottage experience on the Isle of Wight, consider the following tips:
Preparing for the Trip: Before your arrival, communicate with the property owner or manager to inquire about any special requests or requirements you may have. Plan your itinerary in advance, taking into account the activities and attractions you wish to explore. Pack accordingly, considering the weather and any specific clothing or equipment you may need for your chosen activities.
Making the Most of Amenities and Services: Get up to speed with the amenities and services offered by your luxury cottage to ensure you take full advantage. Whether it's utilising the state-of-the-art kitchen to prepare a gourmet meal or enjoying a movie night in the home theatre, embrace the luxurious features that make your cottage stand out.
Exploring Local Activities and Events: Stay informed about local activities and events happening during your stay. The Isle of Wight hosts a variety of festivals, concerts, and exhibitions throughout the year, showcasing the island's vibrant arts and culture scene. Attending these events can enhance your experience and provide unique insights into the local community.
Engaging with the Local Community: Embrace the warm hospitality of the Isle of Wight by engaging with the local community. Visit local markets and shops to support local artisans and producers. Strike up conversations with locals to learn more about the island's history, traditions, and hidden gems. The genuine connections you make will enrich your experience and create lasting memories.
Capturing and Sharing Memories: Don't forget to capture the special moments during your luxury cottage stay. Whether it's the breathtaking views, the sumptuous meals, or the laughter shared with loved ones, document these memories through photographs or journal entries. Share your experiences with friends and family, inspiring others to embark on their own luxury cottage adventure.
With these tips in mind, you are well-equipped to make the most of your luxury cottage experience on the Isle of Wight. Embrace the beauty, adventure, and relaxation that await you, and let the island's charm and luxury captivate your senses.
Our Favourite Luxury Cottages on the Isle of Wight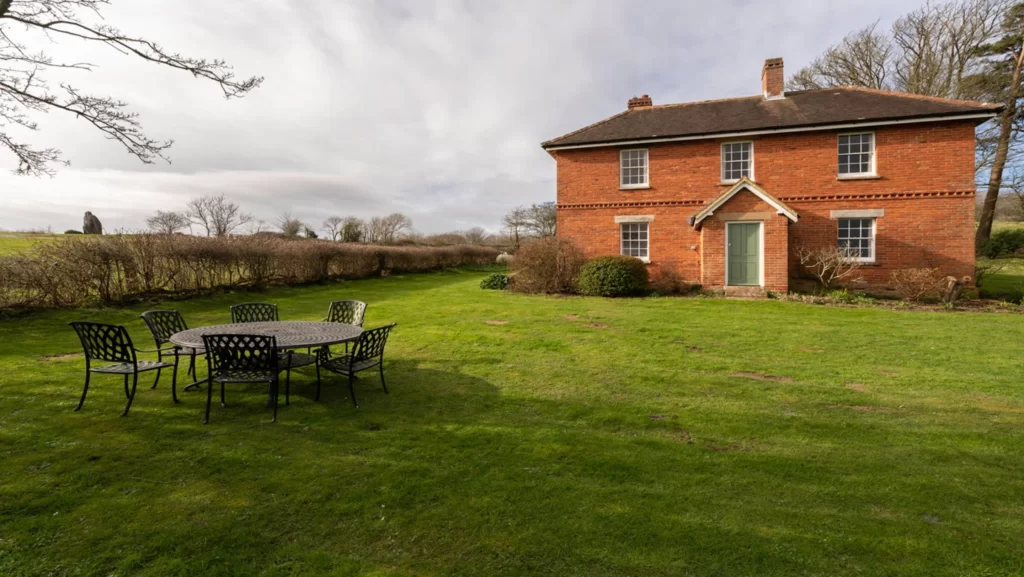 Longstone Cottage, Isle Of Wight
"This little cottage offers a holiday that's all about serenity, simplicity, and the simpler things in life. Accessed by a National Trust track through a grazed common, this rustic Edwardian cottage is surrounded by rolling green hills, and abundant wildlife. You'll have a superb view down the Longstone Valley too." This is a stunning traditional cottage and is available from £455 per night.
You can see more about the Longstone Cottage here.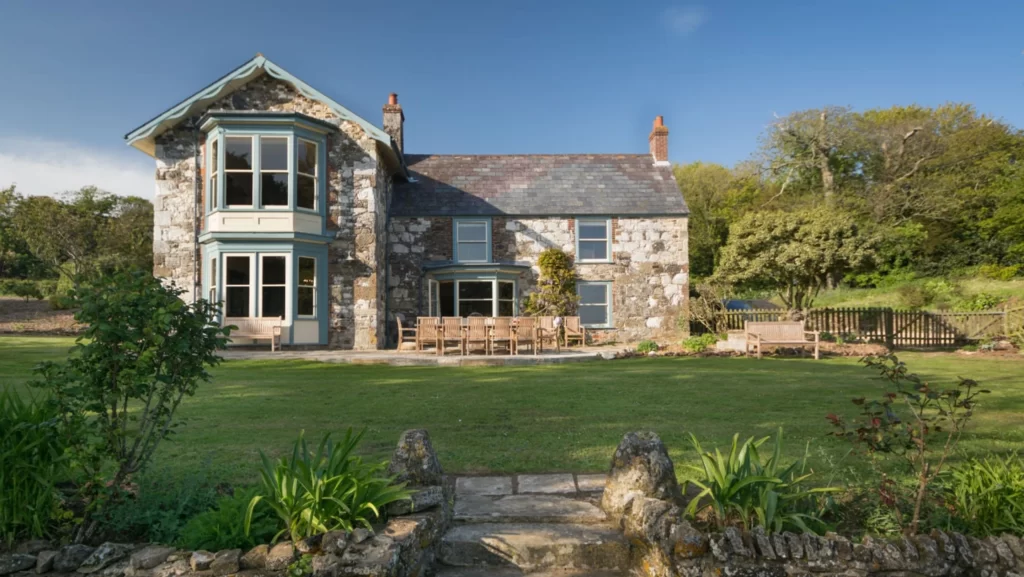 Mottistone Manor Farmhouse, Isle of Wight
"A beautifully restored farmhouse with plenty of space for the whole family and a large garden." This is more of a larger property than a traditional cottage but it's a beautiful property super close to the coast. With stunning views of the rolling hills and ocean, it's high on our list!
Check out Mottistone Manor Farmhouse here.
Haviland Cottage, Isle Of Wight
"Leave the world behind as you enter the grounds through a private terrace. Behind the thick stone walls is a private area with a six-seater Jacuzzi hot tub where you can relax away from the crowd." This is a stunning cottage just a short walk away from the coastline, with stunning gardens and large spacious living areas, it's a must-stay! From £500 per night.
Learn more about the Haviland Cottage here.
Conclusion
As your journey through the world of luxury cottages on the Isle of Wight comes to an end, we hope this comprehensive guide has provided you with valuable insights and inspiration for your upcoming stay. The Isle of Wight offers a perfect blend of natural beauty, historical significance, and luxurious accommodations, making it an ideal destination for those seeking an unforgettable experience.
From the moment you step foot on this captivating island, you'll be greeted by its stunning landscapes, warm hospitality, and a sense of tranquillity that will transport you to a world of relaxation and indulgence. Whether you choose a luxury cottage perched on a cliff overlooking the sea or nestled in the heart of the countryside, you can expect an unparalleled level of comfort, elegance, and personalised service that goes beyond the ordinary.
The allure of luxury cottages lies not only in their high-quality amenities and stunning designs but also in the privacy, exclusivity, and sense of escape they provide. With a range of activities and experiences awaiting you, from exploring the island's natural wonders to indulging in fine dining and relaxation, every moment spent in your luxury cottage will be a celebration of luxury and opulence.
As you embark on your luxury cottage adventure, remember to embrace the beauty of the Isle of Wight, engage with the local community, and capture the precious moments that will forever be etched in your memory. Whether you're seeking a romantic retreat, a family break, or a gathering with friends, a luxury cottage on the Isle of Wight offers the perfect backdrop for creating cherished moments and unforgettable experiences.
So, start planning your escape to the Isle of Wight, where luxury cottages await to provide you with an extraordinary holiday (vacation if you're in the US) experience. Immerse yourself in the natural splendour, indulge in the finest comforts, and let the magic of this captivating island envelop you. Your journey to luxury and relaxation begins here.
Remember, the Isle of Wight is not just an island; it's a destination that promises to leave you spellbound, and luxury cottages are the gateway to experiencing its true essence. Book your luxury cottage today and embark on a journey that will leave you with memories to treasure for a lifetime.
Book your luxury cottage on the Isle of Wight now and let the enchantment begin!
If you're into other luxury lifestyle content, then check out our article on the ultimate travel bucket list or perhaps our article to give you some inspiration for your next luxury pool!